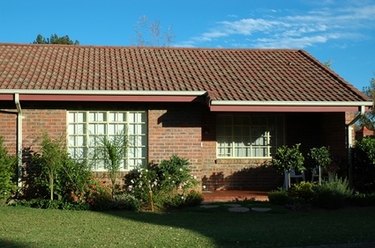 Section 8 housing offers many low-income residents the opportunity to find safe and affordable housing in the area of their choice. Funded by the U.S. Department of Housing and Urban Development (HUD), the Section 8 housing program provides vouchers for individuals who meet specific eligibility requirements. Because of lengthy waiting lists, many applicants may wonder if they can apply for Section 8 housing online. Although HUD does not provide an online application, the Section 8 Consolidation Program allows applicants to apply online for private grants and affordable housing opportunities.
Step 1
Verify that you qualify for Section 8 housing. To be eligible, your household income must be at least 50 percent below your county's median income. In addition, you must also be at least 18 years of age, have no violent crimes on your criminal record and have good rental history.
Step 2
Obtain all of the required documentation. To complete your application, you will need a picture ID, Social Security card, pay stubs and previous tax records.
Step 3
Visit the Section 8 Consolidation Program's website to complete an online application. Please note that this program is not affiliated with HUD and awards private grants only.
Step 4
Select a location. This should be the area in which you currently live or where you are planning to move. If your preferred area is not listed, there are no housing opportunities currently available.
Step 5
Pay the application fee. Again, please note that this site is not in anyway affiliated with HUD. An application fee is not required if you apply directly to your local public housing agency.
Step 6
Complete and submit the application form. Make sure your contact information is correct and be truthful.
Step 7
Review the materials provided to you. Once you submit your application, you will receive an online packet with information regarding which housing authorities in your area are accepting applications.
Step 8
Check your status. Typically, this information will be available within two business days. To access the information, you will need to log in using the same email address you included in your contact information.
Step 9
Confirm whether or not you were approved. If approved, you will receive your grant by mail (usually about four business days). If you are not approved, you can use the information you received in the online packet to contact a public housing authority who is accepting applications for Section 8 housing.
Warning
HUD strongly encourages Section 8 applicants to apply through a public housing authority in their area. Because the site is not affiliated with HUD or the government, applicants who apply through the site do so at their own risk.
Things You'll Need
Income tax records

Proof of U.S. citizenship

Picture ID