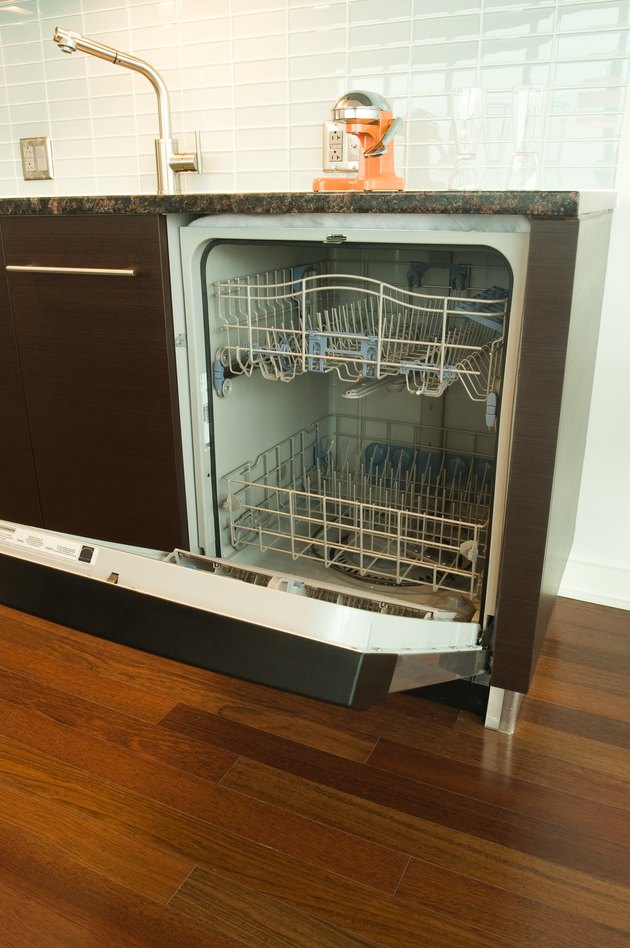 Reduced phosphates in dishwasher detergents, while better for the environment, may leave unsightly soap scum and lime scale buildup on the inside of your dishwasher and all over your dishes. Changing dishwasher soap, or buying a new dishwasher, can be a costly endeavor and fail to produce the results you were looking for. However, you probably have the inexpensive answer in your cupboard right now -- white vinegar -- and you won't have to change how you use your dishwasher.
Step 2
Measure 1 cup of white vinegar into a measuring cup.
Step 3
Pour the vinegar into the bottom of the dishwasher.
Step 4
Fill the dishwasher detergent and rinse aid containers according to the manufacturer's directions.
Step 5
Run the dishwasher cycle.
Tip
Continue using your normal dishwasher detergent and rinse aid.
Consider installing a water softener if you have hard water.
Things You'll Need
1 cup white vinegar

Measuring cup
Warning
Do not mix vinegar with bleach, baking soda or other substances.