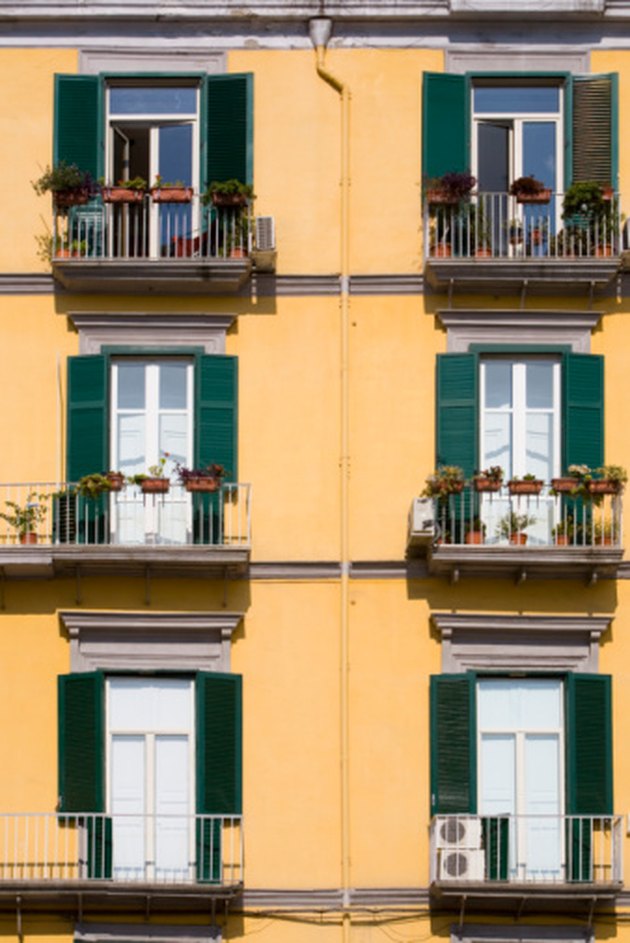 There are several factors to consider when you decide to rent an apartment. Deciding between long-term and short-term apartment leases, and furnished and unfurnished apartments are just two of the major decisions when choosing a rental property. Make sure you are satisfied with the property before you rent it, because breaking an apartment lease can be costly.
Step 1
Choose a location or several locations in which you would like to rent an apartment. Limiting where you want to look makes searching much easier, and you can view more than one apartment in a day if the apartments are near each other. Consider major factors like proximity to public transportation or to your job.
Step 2
Decide what kind of living arrangement works best for you. Would you prefer to rent an apartment in a big apartment building where you can meet a lot of people, or a home that is divided up into two or three apartments?
Step 3
Decide whether you are interested in short-term apartments or long-term apartments. A short-term apartment is good for a brief stay, such as when you are renovating your home, or if you need this apartment until you can find permanent living arrangements. A long-term rental is good if you plan on living there for a year or more.
Step 4
Decide between a furnished apartment and an unfurnished apartment. Furnished apartments will likely cost more but if you don't have any furniture and don't plan to buy any furniture, renting a furnished apartment is a good option.
Step 5
Write a list of all the apartment amenities that are important to you. How many rooms do you need? How important is laundry, off street parking or a dishwasher? Does the apartment allow pets and, if so, is there extra pet rent? What amenities do you need, and which can you live without, if necessary?
Step 6
Write down your outdoor needs. If gardening is important to you, choose to rent an apartment in which you are allowed to plant a backyard garden. Your landlord may even appreciate this and reduce your rent in exchange for backyard maintenance.
Step 7
Calculate your rent. What is the maximum amount of money you can spend per month? Keep this total amount in mind at all times, and do not exceed your maximum budget. If apartment fees do not include utilities, make sure to lower the amount you can pay for rent since you'll also have to pay for your utilities.
Step 8
Search for your apartment. Search online, in your local newspaper and drive around. Hire an apartment location or real estate service to find an apartment that fits your needs (for a fee) if you don't have time to search yourself.
Step 9
Call the property owners of the apartments you are interested in renting. Discuss your lists of amenities and ask any questions you may have. It is best to ask all of your apartment rental questions in advance to avoid any surprises later.
Step 10
Visit the properties you are interested in renting.
Step 11
Fill out the application for the apartment and the credit check authorization form. Be prepared to pay a processing fee to the potential landlord.
Step 12
Set up a feasible move-in date for your new apartment. Have your security deposit and first month's rent ready to present to your landlord on move-in day; set aside time to review and sign your lease on moving day, as well.
Tip
You may have to pay rent in two locations at once if you are leaving your old apartment, so try not to overlap your two apartment rentals more than necessary.