In most cases, you are on your own as a homeowner if you need money to repair or improve your home. However, if you are a low-income resident of a dwelling in a rural area, you may qualify for a grant or a low-interest, long-term loan from the government to apply to your residence. These types of home repair grants are formally known as Rural Housing Repair and Rehabilitation Grants or Loans and are funded by the Rural Development Office of the U.S. Department of Agriculture.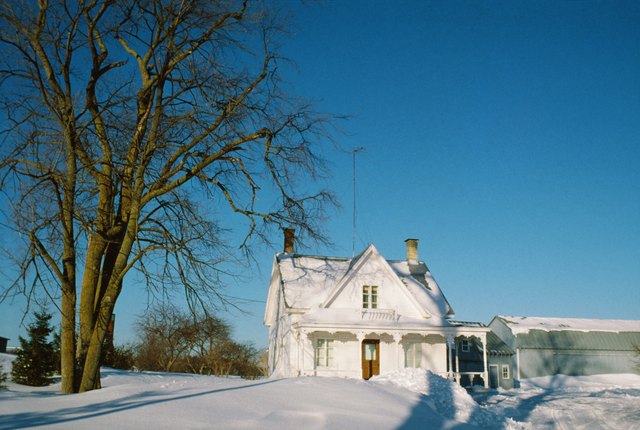 credit: Photos.com/Photos.com/Getty Images
Step
Qualify based on bad credit. The government stands as a provider of last resort when it comes to the home repair grants. You cannot qualify for a government grant or loan unless you have been denied for credit elsewhere and cannot obtain any type of reasonably affordable credit. For example, if your only available lender is a payday lender, which may charge you 50 percent or more in interest, you may qualify for a government home repair grant.
Step
Qualify based on income. In addition to the inability to obtain reasonable credit, you can only get access to a government home repair grant or loan if you have suitably low income. According to USDA eligibility requirements, you cannot have an income exceeding 50 percent of the median income in your area.
Step
Qualify based on age. While you can qualify for a USDA home repair loan at any age, to qualify for a grant you must be 62 years of age or older.
Step
Determine whether you need a grant or a loan. While you do not have to pay back a home repair grant in most cases, grants are capped at just $7,500. If you can afford and qualify for a home repair loan instead, you may receive up to $20,000 at just 1 percent interest for 20 years.
Step
Complete the USDA eligibility tool. Found on the USDA website, the eligibility tool determines if your property qualifies as a rural property, if you qualify based on your income and even if you qualify for discounted satellite service.
Step
Apply at the USDA. The USDA's website provides a list of all regional offices. Once you qualify and apply in person the Rural Development Office will make a decision within 30 to 60 days.