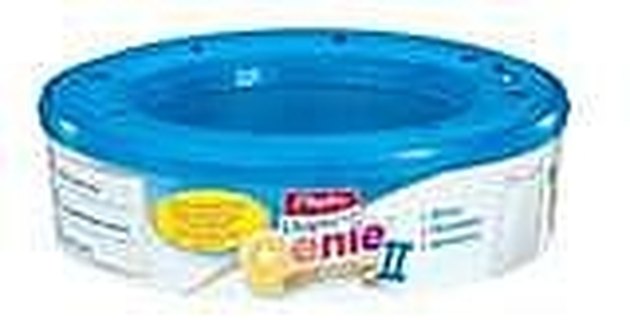 If you are like me, you are always looking for ways to save money. Well, I am going to show you a little trick so that you will never have to buy Diaper Genie II refills again.
From my simple instructions, you will never have to buy Diaper Genie II refills ever again.
Step 1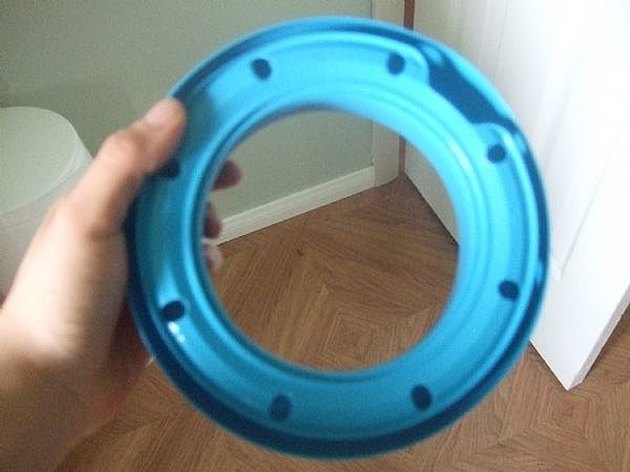 Have your old Diaper Genie II refill available. You will just need the plastic part. (You could probably do this for the Diaper Genie I refill too, but I don't have one so please try it and let me know).
Now have your 10 gallon bag ready.
Step 2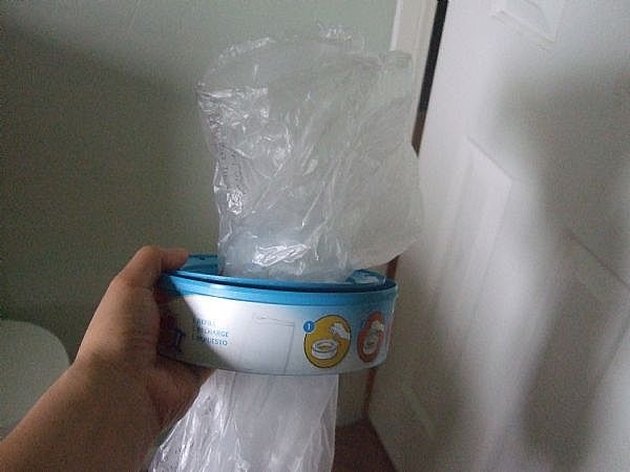 Simply put the bag with the mouth open under the plastic ring and pull the bag through so that you can see the opening facing you.
Step 3
Now stuff the edge of the bag into the plastic ring where you see the gap that goes around. Think, you are recreating the same effect. Now, use your big rubber band to secure it by wrapping it around the plastic bag you stuffed which is in the gap.
Step 4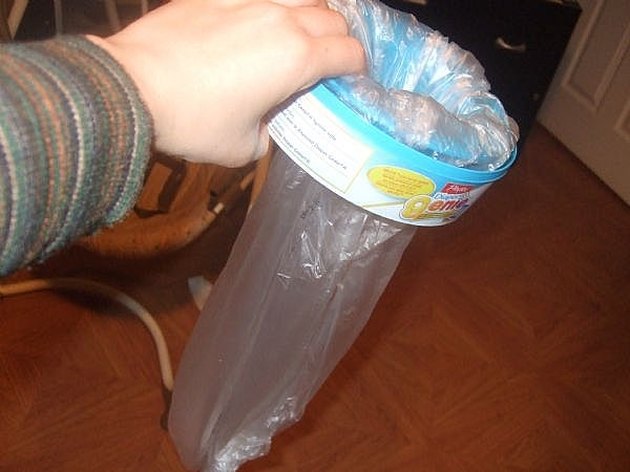 Insert the bag bottom first and slide it into the open Diaper Genie II like you would your refills (same process), and click the circle in. Ta da-! all done! Now use it! Just remember, that if your bag is starting to slide out of the gap, it is time to switch bags because your bag is full.
Step 5
Put your savings in a jar, and keep it for a rainy day. You no longer have to spend a lot of money on refills. Yeah!!!
Tip
You can use strong bags for the bag to last longer or double the bags.
Things You'll Need
big rubber band that will fit over your current Diaper Genie refill plastic

10 gallon plastic bags (buy at $1 store or GTM)

Your used Diaper Genie plastic that is empty

the ability to stuff

1 minute of your time
Warning
Make sure you use the rubber band to secure it, or the bag will fall out easily.