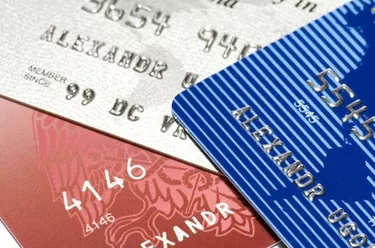 American Express Gift Cheques are a popular gift alternative and are a safe and convenient gift option. Gift cheques are as convenient as cash, but safer to carry. Because they are secured, lost or stolen gift cheques are fully refundable. American Express Gift Cheques have experienced some controversy in the past, especially during busy holiday seasons, but are still a popular alternative to store gift cards that may expire and are nonrefundable.
Significance
American Express Gift Cheques are pre-paid denominations you can use like cash in most stores, restaurants or hotels and merchants that accept American Express. You can also redeem gift cheques for cash at most banking centers. Gift cheques are similar to money orders and traveler's checks and work like personal checks or cash in most business establishments. Gift cheques are not gift cards or prepaid American Express credit cards, though they can be used in the same fashion. Unlike cash, gift cheques are replaceable if lost or stolen.
Function
When purchasing a gift cheque, the recipient should immediately sign his name in the upper left corner. To cash the cheque, the recipient should fill out the "pay to the order of" line--if it's cashed in a bank, the "pay to the order" will be the recipient, but if cashed in a store, the store name should be written here--and then countersign her name in the lower left corner. Some banks may charge a small fee in order to cash a gift cheque. If you experience a problem using a gift cheque, you should ask the merchant to call 1-800-525-7641 for information and instructions.
Features
Gift Cheques from American Express are available in denominations of $25, $50 and $100. Each cheque costs $2.50 in addition to the amount of the cheque, no matter the cheque amount. Gift cheques are also available in packs of five or 10, in $10 denominations. Gift cheques have no expiration date. You can purchase gift cheques online using any major credit or debit card or by phone when you call 1-888-269-6669. They can also be purchased at participating banks and credit unions, including any American Express Travel Service center.
Misconceptions
Some common misconceptions associated with American Express Gift Cheques is that you will not receive the full value of the cheque if you purchase something for less than the face value of it. Another false impression is that your purchase must be the exact amount of the face value of the cheque. Gift cheques can be used in conjunction with a credit card, cash or check when making purchases that are more than the cheque's face value. On the other hand, if the merchandise is less than the face value, you will receive the balance left on the cheque in cash.
Benefits
American Express Gift Cheques are a convenient and secure way to send money and are the perfect gift for hard to please individuals. Gift cheques are convenient, because they are accepted at virtually all merchants and can be purchased 24 hours a day, seven days a week, without leaving home. If your gift cheque is lost or stolen, it can be replaced without a fee with just a few steps. Whether you are the purchaser or recipient, immediately call American Express and report the loss or theft. Provide the representative with the serial number of the lost or stolen gift cheque, date and place of purchase, proof of your identity and complete the provided refund forms. In either case, American Express may ask you to file a police report.