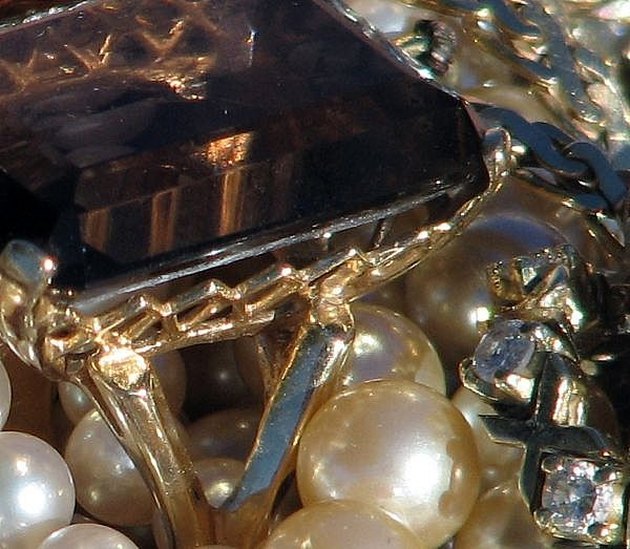 I have a metal detector, and have been wanting to try it in the streams and hills where gold has been discovered. A modern day gold prospector. If the detector uncovers a gold ring or gold coin, I don't have a problem capitalizing on my find. But exactly what would I do if I discovered gold ore? How do they remove gold from ore? Here is how they do it, but don't try this at home!
Step 1
Crush and mill the gold ore to dust like particles. Ore is put into the crusher, which breaks it up. Water is added during the process which, when mixed to the ore particles, creates a pulp. The ore in the pulp is then ground into smaller particles and pulverized into a ball mill.
Step 2
Classification process begins, where the ground up ore pieces are separated by sizes. Large pieces are returned to the previous step, while very fine pieces are drained off to be used in another process.
Step 3
Remove the gold from the sand by a process called cyanidation. A solution is added to the mix to dissolve the gold. Zinc dust is added to separate the gold from the solution. The gold is then put through a filter press, which separates it from the solution.
Step 4
Remove the impurities by smelting the gold. Flux, a chemical, is added to the mix and melted in a furnace. Impurities, including copper, zinc and iron mix with the flux and are eliminated.
Step 5
The gold, which is called crude bullion is cast into bars.