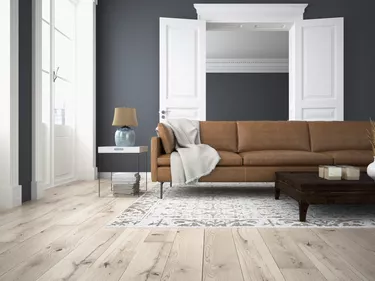 The reasons why homeowners may choose to purchase a condominium property instead of a freehold are numerous. Those retiring or downsizing may choose a condo for the perks of being able to leave snow removal, grass cutting, and outside element maintenance to someone else. Younger first-time buyers may choose this option as condos can have a cheaper purchase price and when you don't yet have a foot on the property ladder, you may not qualify for a higher mortgage.
Whatever the reasons, when making this decision homeowners need to consider the cost of those monthly condo fees. Exactly what do residents get for their continued investment in the community and what are the policies in place to control increases to these fees?
When you buy a condo property you are obligated to join the community's 'Homeowners Association' or HOA. The fees set by the HOA will pay for common element costs and, depending on the type of property you purchase, may also include set amenities or services. They can range in price from a couple of hundred dollars to $500 or more in urban areas.
These costs can add up to enough to buy that dream house as a freehold after all, so if you are only interested in condo living as a money saving exercise you'll have to do your math carefully -- and make sure it's the right decision for you and your family.
HOA's typically have a reserve fund to cover major repairs or to finance improvements to the community or building, however, if there isn't enough money in the reserve fund to cover the cost of an essential repair or service, homeowners may be asked to contribute a one-off payment called a 'special assessment'.
You'll have the opportunity to get involved and have your voice heard at a variety of HOA meetings and events, but for the most part, you will have to abide by a set of rules imposed on all residents. These rules will cover parking restrictions, rules on additions and improvements to your home, and even the color you paint your front door.
Common HOA fees
In townhomes, the fees often include:
Upkeep and maintenance to the outside structures such as roofs, windows and doors
Landscaping in public areas
Children's playground upkeep

Snow removal/grass cutting
In condo buildings, the fees can cover expenses related to:
Elevators
Swimming pools
Fitness centers.

Roof terraces
Party rooms
Lobbies and patios
It is essential that anyone considering buying a condo and joining a HOA meticulously study the agreement and make themselves aware of exactly what costs are covered, when increases will occur and what the total financial burden will look like.
Condo living can offer peace of mind, the common elements of your community will always be well maintained and you don't have to worry about a neighbor's messy yard bringing down the neighborhood value. However, fees can increase with little notice, homeowners have to pay them or can face litigation, And as part of this community, you'll have less autonomy over the look and future development of your home.
As with any big financial decision, do your homework and stay informed.
Tip
Before buying a condo ask the HOA for historical records of past condo fee increases and future predictions, a list of special assessments levied in the last decade and review the reserve fund balance.