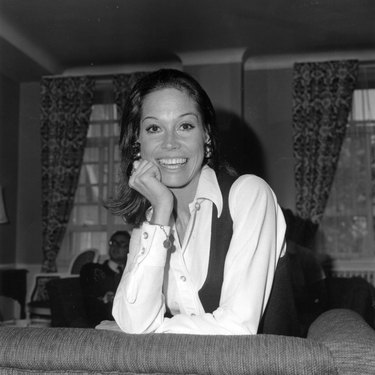 When I was younger, I used to watch reruns of The Mary Tyler Moore Show with my mom. At the time, I did not realize how revolutionary it was to see a single, working woman who was "gonna make it after all." I had no idea what Mary Tyler Moore – and her character, Mary Richards – meant to women in the generations before me. I didn't know she was revolutionary to millions of women and men, even for just wearing capri pants previously on The Dick Van Dyke Show (something she personally insisted on, because after all who vacuums in a skirt?).
Growing up it wasn't terribly unusual for me to see a woman as the main character on television (though it still isn't common enough) and in that way I was fortunate. I only knew that I wanted to be Mary Richards when I grew up. I think, in some ways, no matter our generation, we all did.
Before the first episode of her show in 1970, working women weren't considered interesting. If a writer would have pitched characters like Joan and Peggy of Mad Men, that writer would have been laughed out of Hollywood. Women were wives; women were mothers, especially on television. It was assumed that if a woman wasn't one of those things and worked, it was because no one wanted her. No one considered that she wanted to make it on her own. No one considered that a character like Mary Richards – and the woman who played her – could "turn the world on with a smile." But Mary Tyler Moore inspired a character – and was a woman – who showed viewers week after week that simply wasn't true. And then there are the millennials like me who watched her with our mothers or grandmothers.
For her work as an actress and an artist, Moore received three Golden Globe awards, six Emmy awards, an Academy Award nomination, a BAFTA nomination, a Tony award, a Screen Actor's Guild Lifetime Achievement Award in 2012, and many others. But she did that, and with her trademark smile, while losing her young son to an accidental, tragic self-inflicted gunshot wound, battling alcoholism, diabetes, and a brain tumor. That she is as well known for her causes as those awards is a testament to the kind of woman Moore was – her work as an advocate for the Juvenile Diabetes Research Foundation, the Humane Society, Farm Sanctuary, as well as countless others.
My childhood was full of possibilities. It would be years before I would hear of a glass ceiling and with the gumption of Moore, I saw no reason why we as women could not fight to break it. In my mother, in my aunts, in my grandmothers, I was inspired to work and live a full life (just like Mary Richards and Mary Tyler Moore). After I graduated and was attracted to new cities and possibilities, my mom would often call me and ask me if I ever threw my hat in the air like Mary Richards. But I knew her question was never about a simple hat.
Mary Tyler Moore died today at 80 and women (and men) mourn her while realizing the incredible gift she gave us: Herself.
When I turned twenty-four, and flew across the country to take a job on the west coast, my mom held back her tears at the airport. "My Mary Tyler Moore," she told me before taking me into her arms. "You're gonna make it after all."