The podcast Serial took the world by storm. True crime is fascinating, but could podcasts about money and business be as compelling? Instead of relaxing while wondering what "the deal with Jay" is, check out these financial related podcasts. These seven we've rounded up are meant to all offer something different.
Planet Money
Do you live and breathe NPR? This one has total This American Life vibes; the stories just revolve around money. The latest episode, "Professor Blackjack,"" tells the story of how an MIT mathematician changed the game forever. Find the podcast online through NPR, in the podcast app on your iPhone, or in the iTunes Store.
Ponzi Supernova
If you're into true crime then you'll love this podcast about the true financial crimes of Bernie Madoff who ran the biggest Ponzi scheme for years. How did he do it? Is he remorseful? Who knew what? With first-hand interviews with the guy (that have never been heard before), you can devour the series on Audible.
Bad With Money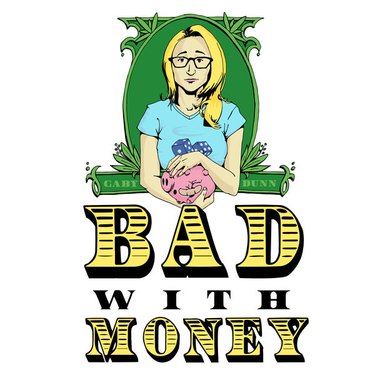 Gaby Dunn is the exact opposite of an expert. She is, in fact, bad with money. But she's also in the trenches with us, trying to figure out this #adulting thing. It's geared especially for people who work outside the traditional 9-5 with a strong feminist point of view (yas, queen!). Learn to be good with money by listening to Gaby be bad with it through the podcast app or online on Stitcher.
How I Built This
In a narrative format, this is the number one business-related podcast in the app store for iTunes. Each episode focuses on well known founders of companies and brands we've all heard of and how they built "something from nothing." You can listen to the fascinating stories of the founders of Lyft, Zappos, Drybar, and more. Check it out here.
The Minimalists Podcast
Technically, this is a "lifestyle" podcast but it's all about two dudes living as minimalists in a world antithetical to that very concept. They answer questions, tell stories, and generally inspire one to buy less and have less (and thus, be in a better financial situation). Listen to it online, on the podcast app, or through the iTunes store.
StartUp
The first season of StartUp is about starting up that company and all the drama that comes with it. (Anyone who has worked for a startup knows that those environments create the most unbelievable stories.) It's also great if you want to start a startup. It's online and can be listened to on your phone.
Freakonomics
NPR is just on point. Again, this isn't billed as a business podcast, but a "society and culture" show. But it deals with the economics of things we don't usually talk about. The hosts pull from incredible experts like Nobel laureates, social scientists, and entrepreneurs. A recent episode was titled, "Is the American Dream Dead?" and asked what can be done about the fact that millennials make much less than their Baby Boomer parents did. Locate it online, the podcast app, or the iTunes store.