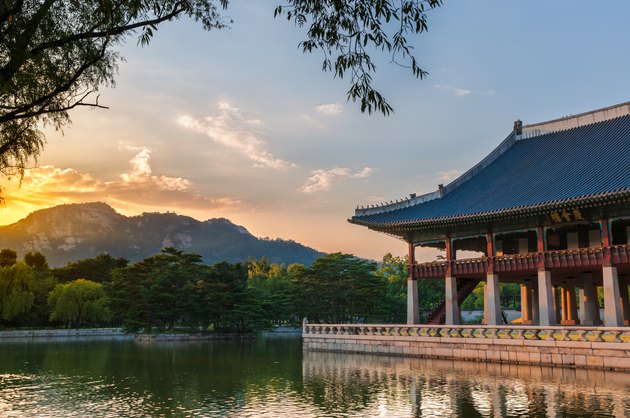 South Korea's tourism industry is buzzing, with many people visiting this vibrant and culturally rich country each year. While it is not the cheapest Asian country to visit, that should not stop you visiting! Here are five money saving tips for travelling to South Korea.
1. Use the subway
If you are going to be staying in Seoul, the subway is definitely the cheapest mode of transportation. Purchase a T-money card from any convenience store and load money onto it at a subway station. Many tourists often buy single tickets for each journey they take; but if you're staying in the city for more than a day or two, this can end up being more expensive. An additional tip is that there is an airport railway line running from Incheon International airport into Seoul. This is a much cheaper option than taking a 16-mile taxi ride.
2. Take advantage of the free samples
Korean skincare and makeup are often popular purchases among tourists. One thing you may not know is that many shops such as Etude House, The Faceshop and Skinfood will give you free samples when you buy products. The more you buy, the more samples you are given –often full size, expensive products! It's a good trick to buy all your cosmetics at once in order to capitalize on getting more free products.
3. Fill up on side dishes
When you dine at a Korean restaurant; expect to have anywhere from 3-10 side dishes, such as various types of kimchi, tofu, and quail eggs, brought to your table. Initially, you may be confused since you did not order them –but these side dishes, called banchan in Korean, are complimentary. Think of it as a bread basket equivalent. What is more, if you finish a side dish, it will often be replaced. Enjoying these side dishes is a great way to taste a variety of Korean flavors, and filling up on these free items means you will not have to buy snacks in between meals!
4. Eat all the street food
While you will be treated to free banchan when you eat out; you will still be spending $10-$15 for a meal at an average restaurant. Street food, on the other hand, will not cost more than $2 or $3. Tteokbokki (think gnocchi - but made from rice, in a sweet and spicy sauce) and Kimchi Jeon (a savoury pancake with kimchi cooked in it) are two of many popular and delicious street foods available.
5. Stay at a Jjimjilbang
A jjimjilbang is a public bath-house, with different heated communal baths and saunas. Fancy ones have other amazing facilities too. It's an experience you should definitely have while in Korea. Access will cost about $10, and you can sleep there too! Staying overnight at a jjimjilbang for a night or two is a great way to save money on accommodation.