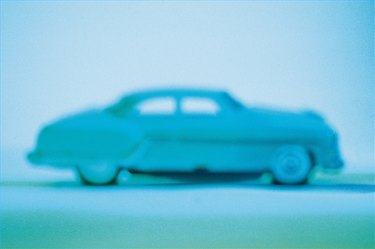 How to Buy Car Insurance on a New Car. Most states today require car owners to have car insurance. When buying a new car, the finance company requests certain limits be met which can be costly according to the make and model of the car you purchase. These tips will point out some items to look for when purchasing new car insurance.
Step 1
Obtain free auto insurance quotes while shopping around for a new car. This may help you decide which make and model to buy. In most cases, car insurance premiums increase when a sport model is purchased and may even decrease when a mid-size family type car is purchased.
Step 2
Get an update on your current car insurance by calling your agent with the details of the new car you purchased. If you do not purchase insurance for your new car, your finance company may purchase the car insurance for you and send you a bill for possibly three times the amount you would pay if you purchased it yourself.
Step 3
Receive discounts on your new car insurance by getting a car that has air bags, an alarm system or is considered a "safe car." A safe car is one that is in the class of the fewest cars to receive major damage from minor crashes. Meaning that, according to statistics, the make and model has been deemed safe with less risk of injury due to its design.
Step 4
Ask your insurance agent what limits and coverage are required in your state.
Step 5
Determine what the bodily injury liability limits are on your new car insurance. Remember that when involved in an accident, if you do not have enough bodily injury liability, the attorneys for the other side can go after your personal assets. Get enough bodily injury liability to cover you and your personal assets.
Step 6
Evaluate how you drive, where you drive and how many miles you put on yearly. These issues also factor in to how much you can pay for new car insurance. Whether the car will be parked on the street or kept in a garage is another factor. You will pay cheaper premiums if your car is kept in the garage than if parked on the street where the chances of it getting hit by traffic is high.
Tip
When purchasing new car insurance, the insurance company will run a driver's report and a credit report. Someone who has a lot of late payments and bad credit with traffic tickets and accidents will pay a much higher premium than those who are not in debt, have good credit and do not have tickets or accidents. Also, the age of the driver is taken into consideration. Younger drivers are statistically considered high risk drivers by insurance companies. In most cases after the age of 25, your car insurance premium will drop.