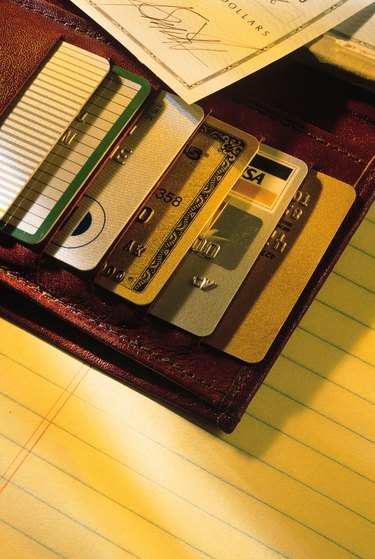 ChexSystems is a consumer-reporting agency that is governed by the Fair Credit Reporting Act (FCRA) Submitted reports remain on file for five years.You might be in the unfortunate position of not being able to get a checking account because you are listed on ChexSystems. You're in luck; you can dispute the bad report and request ChexSystems to remove that negative information so you can obtain a bank account.
Step 1
Removing yourself from ChexSystems is actually not terribly difficult. First go to www.chexhelp.com. Once there click on the link that says: "Order Consumer Report." Another option is to choose "Sample Consumer Report." This simply gives you an idea of what a report looks like.
Step 2
Read through the terms and conditions on the next screen and click the "AGREE" button on the lower right hand side.
Step 3
On the next screen verify that you have been denied a bank account in the last 60 days, click the radio button that says "Yes" and then Click "NEXT" on the lower right side of the page. Verify your age, that you are over 18, on the next page and continue.
Step 4
After you have verified your age the next screen will have you fill out personal information and verify the security code at the bottom. Click on "submit" at the bottom. You will receive your report by U.S. Mail within five days.
Step 5
As an alternative, mail your completed form to:
ChexSystems Attn: Consumer Relations 7805 Hudson Road, Suite 100 Woodbury, MN 55125
Call 1-800-428-9623 to make a telephone request.
Step 6
Once you receive your report from ChexSystems, you can add statements or dispute information on your report. If you do in fact owe money, you might be able to pay it to the ChexSystems Collection Agency.
Tip
To obtain a report about a spouse, you need to send ChexSystems a notarized Power of Attorney notice or detailed written instructions signed by the person for whom you want a report.