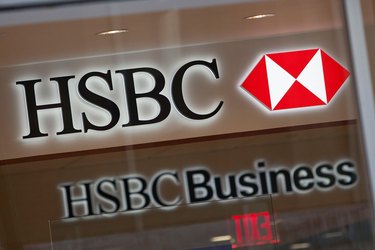 Of the four credit cards that HSBC offers, two have minimum requirements. The HSBC Advance MasterCard and HSBC Premier World MasterCard require that you have HSBC checking or other account deposits totaling at least $10,000 and $100,000, respectively. The HSBC Platinum MasterCard with Rewards and HSBC Platinum MasterCard are open to anyone to apply.
Call Customer Service
To apply over the phone, call a HSBC customer service rep at 1-800-975-4722. You can also click on the "Request a Callback" link and have a representative call you back to complete your application over the phone. When applying over the phone, HSBC asks for your name, address, Social Security number and date of birth. If it has trouble proving your identity using those means, HSBC may ask you to send in other proof of identity such as a driver's license or passport.
Sign Up Online
You must be a current HSBC customer and have a Personal Internet Banking account to apply for a credit card online. The online credit card application asks for your full name, mailing address, phone number, email address, date of birth and Social Security number. It also asks for your employment status, annual income and other debts like rent or mortgage. After submitting the online application, HSBC will contact you for any additional information or documentation -- such as a driver's license -- needed to confirm your identity.