How to Get a Low-Interest Personal Loan. A low-interest personal loan is a type of collateral-free loan that the lender extends to the borrower at a lower interest rate than a standard personal loan. However, because of their lower interest rates, these loans generally will not exceed a few thousand dollars in value, except under very rare circumstances.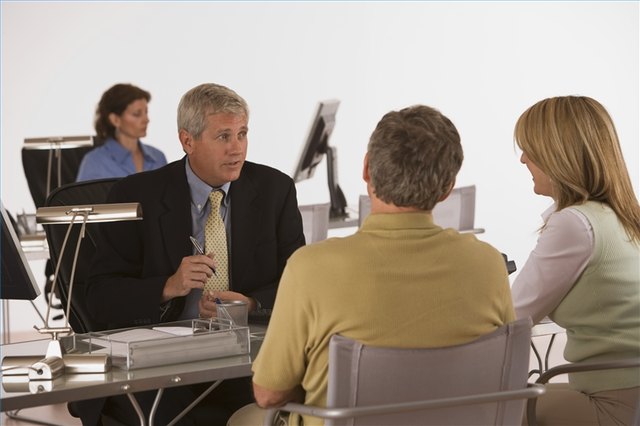 Apply For a Low-Interest Personal Loan
Step
Check your credit score. If it isn't perfect or near perfect, the chances that you'll get a low-interest personal loan are slim. The lenders that do offer low-interest personal loans are very discriminating about who they permit to borrow them as these loans are in high demand.
Step
Deal with a financial institution where you have a pre-existing business relationship. If you've been a customer at the same bank or credit union for years, have excellent credit and can prove a reliable, steady income stream, make an appointment with a loan officer to discuss a low-interest personal loan.
Step
Understand what a lender looks for in a low-interest personal loan candidate. In addition to outstanding credit, banks and credit unions prefer borrowers who have held their present jobs for a lengthy period of time, are in full and clear possession of valuable assets and boast a secure sources of income. You'll have to provide documentation to the lending institution to back up all of these claims.
Step
Keep in mind that there are no set guidelines as to who qualifies for a low-interest personal loan and who does not. Each institution's lending policy is individually set. In fact, many banks do not even offer low-interest personal loans or unsecured (collateral-free) loans of any kind.
Step
Apply for the loan if you qualify. If your application is not approved, look at the situation from the position of the lender. An unsecured loan, like a low-interest personal loan, is very difficult to recover if the borrower defaults, and a costly, time-consuming lawsuit is usually the only recourse open to the financial institution.
Step
Maintain your solid relationship with the lending institution by repaying your low-interest personal loan on time and in full without incident. This will help you greatly if you need to get another low-interest personal loan in the future.