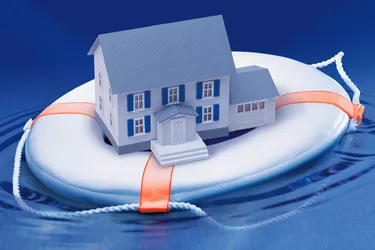 Consumers who find themselves in a financial bind may have no other choice than to temporarily cease payments to their creditors. Rather than stop payments without warning, risking damage to their credit rating, a consumer may consider requesting a forbearance agreement instead. Typically, in order to be approved, the consumer must first submit a letter of forbearance to the lender.
What is Forbearance?
As forbearance applies to financial matters, it occurs when a creditor allows a loan holder to take a break from the normal schedule of payments as agreed upon in the original loan agreement. Forbearance is often associated with mortgage loans, but a lender may grant a forbearance for student loans, personal loans and even credit card debt.
How Forbearance Works
Forbearance grants a temporary stay of scheduled loan payments on a mortgage or other debt. Typically, a forbearance agreement lasts only for a short period such as 60 or 90 days. The arrangement may allow the debtor to postpone payments altogether and make them up at the end of the loan term, or the scheduled payments may be restructured to allow reduced payments for a period of time which can then be made up at a later date.
Letter of Forbearance
To qualify for a forbearance arrangement, the borrower must submit a forbearance letter to the lender's loss mitigation department. According to the Federal Trade Commission, a consumer protection agency, you should be prepared to demonstrate current efforts to reduce your debts and get on top of your loan payments. The letter should specifically request forbearance as a solution and provide details of current expenses and income. The letter should also include details regarding the circumstances that led to the current financial condition and outline a proposed resolution by which the borrower plans to overcome the financial hardship in the near future.
Eligibility Requirements
In most cases, forbearance agreements can only be granted if the borrower meets certain eligibility requirements. The lender may not grant forbearance if the borrower has been habitually late with payments in the past. Additionally, the borrower must be able to demonstrate that the current financial hardship is the result of an unexpected and uncontrollable event such as a sudden job loss or medical issues.