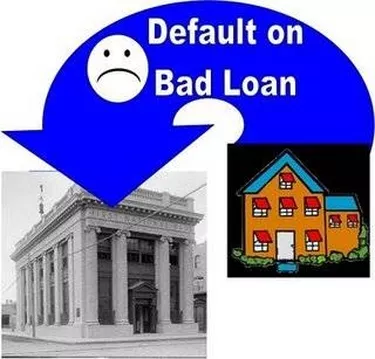 Right to cure letters, and the loan note language that triggers them, vary from state to state. Right to cure provisions exist in almost every loan note and explain the borrower's options to correct a delinquency or default, usually caused by missed payments. Borrowers should learn about their rights to remedy a delinquency if they want to continue their relationship with their current lender should there be a problem.
Function
Right to cure letters are sent from the lender to the borrower after a delinquency or default occurs. They explain the options available to the borrower -- per the terms of the loan note -- to fix their current deficiency. The letters explain what the borrower must do to remedy the situation and to be, once again, rated as "current and paying as agreed."
Features
Right to cure letters typically have at least four features. First, the lender explains the borrower's situation regarding non-performance on the loan terms. Next, the lender outlines the rights of the borrower to fix the problem by taking certain actions. For example, the borrower might have 20, 30, or 45 days to bring the account current. The lender normally states the amount of money necessary to cure the default. Finally, the right to cure letter typically explains the lender's options to take subsequent action if the borrower does not cure the problem.
Time Frame
Two time frames are particularly important in exercising right to cure provisions. First, there is a time frame specified in loan notes that triggers the right to cure options. For example, a number of missed payments, delinquent days or other violation of note agreements will trigger a default and a right to cure letter. Second, the letter will state the time frame the borrower has to cure the default. Once again, this is not an arbitrary lender decision. The right to cure language in the loan note will specify the time frame per local state law.
Warning
Never disregard a right to cure letter. It is often your best -- and last -- chance to rectify a loan problem. Disregarding the contents and time frames noted in the letter typically result in lawsuits, liens and foreclosure on or repossession of your assets.
Benefits
At first, borrowers are dismayed and upset upon receiving right to cure letters. However, there are borrower benefits to consider. Receiving a right to cure letter offers two positive things to borrowers. First, most borrowers have forgotten -- or never knew -- the options they have to fix a default problem. Second, it is a natural opportunity to reopen the lines of communication between borrower and lender. Often, the simple act of communicating with each other relieves the pressure on both parties and leads to a more peaceful resolution of loan problems.