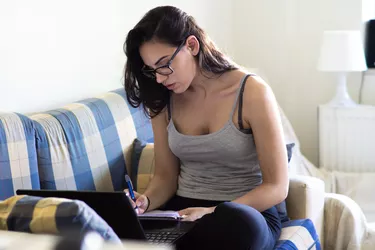 In March 2020, the coronavirus pandemic caused millions of people to lose their jobs or have their incomes reduced. As a result, Congress passed the CARES Act, which paused all federal student loan payments and reduced interest rates to zero through September 30, 2020. President Donald Trump then extended the pause through December 2020 and, in August 2021, the Biden administration extended the expiration date through January 31, 2022.
Although President Joe Biden said that the January 2022 extension would be final, the White House announced that student loan payments would be paused again to May 1, 2022. This decision comes at the encouragement of Senate Majority Leader Chuck Schumer and Democratic Sen. Elizabeth Warren because they are concerned about the economic uncertainty resulting from the rapidly spreading omicron variant.
The Department of Education is diligently working to advise more than 30 million borrowers about the new extension and telling them to be prepared to start making payments in May 2022.
What the New Student Loan Payment Pause Means
Like the previous extensions, you will not be required to make any loan payments until May 2022. The interest rate will be set to 0 percent, and no interest will accrue during the pause. If you make any payments during this time, the entire amount will go to reduce your principal balance.
To be eligible for payment deferment, the U.S. Department of Education must own your student loan. These would include Direct Loans, FFEL Program loans, federal Perkins loans and HEAL loans.
Student loans through private lenders are not eligible for this payment relief since the federal government does not administer these plans. However, some private lenders have taken the initiative to offer payment relief and even waive late fees.
Collection efforts on defaulted loans were also paused as a result of the pandemic. However, the interest rate will revert back to the initial rate and collection actions will begin anew at the beginning of May. Wage garnishments are prohibited during the pause.
For federal student loan borrowers who are enrolled in the Public Service Loan Forgiveness program, time in forbearance will be counted toward their 120 eligible payments to earn student loan forgiveness.
Preparations to Begin Payments
Here are the steps you need to take to prepare for the resumption of payments:
Make sure your contact information is up to date.
Go over your budget and determine what adjustments you need to make when payments restart.
Check with your servicer to find out if auto payments will resume automatically or if you need to make another application.
Options if Payments Are Too High
The first step is to communicate with the Department of Education. You may be eligible for a repayment plan with lower monthly payments if your income has decreased as a result of the pandemic. Here are several options.
​Additional federal forbearance​ - If you need more time before resuming payments, you can apply for additional forbearance up to 36 months with an unemployment deferment or a deferment based on economic hardship.
​Refinance your student loan -​ If you have a good credit score, you might be able to refinance your student loan with a private lender and lock in a lower interest rate with longer terms for repayment.
Borrowers with new loan servicers should receive information from the new servicer about these changes and instructions on how to set up online accounts.
Will Loan Repayments Be Paused Again?
Although the Biden administration has said this will be the final extension, conditions with the omicron variant could lead to another pause, but nothing is certain at this point.