We've all been there. You get paid on Friday, spend all your money over the weekend, and now it's Tuesday and you're broke. And hungry. Obviously, the solution is to plan better for next week, but that won't help you right now. But this will! Here are 5 things you can make that won't break the bank.
1. Crock Pot Chicken
This is a Choose Your Own Adventure situation. There is SO much you can do with a couple of chicken breasts and a crock pot. Barbecue chicken, buffalo chicken, tortilla soup, chicken Parmesan--the list goes on and on! Chicken crockpot recipes are a great way to set it, forget it, and save money. Just streeeeeeeetch that meal into several dinners and lunches by doubling up on the rice, potatoes, or pasta accompaniment.
2. Baked Tomato Mozzarella Chicken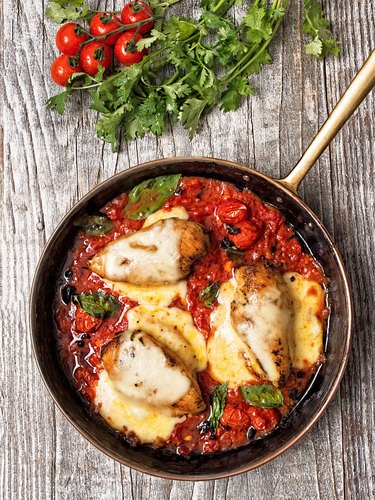 This recipe is easy, delicious, and super cheap. Just grab some breasts, some tomato sauce, and a bag of low-fat shredded mozzarella. Bake in the oven for 30 minutes and you have a delicious meal that looks like it took hours to prep. Serve with pasta. The leftovers are amazing on a sandwich.
3. Pumpkin Chocolate Chip Cookies
It's fall, so something pumpkin had to be included in this list. This recipe is a great twist on the regular ol' chocolate chip cookie, tastes amazing, and has a few simple ingredients. Different and affordable -- what a combo. You probably have most of these ingredients in your cupboard right now.
4. Oatmeal Banana Bread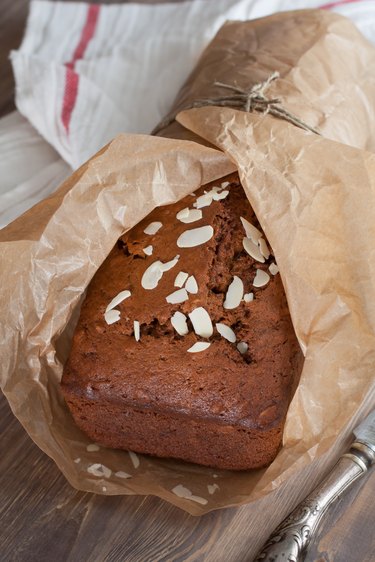 You might be thinking, "Oatmeal again?" and yes, oatmeal again! Not only is oatmeal a great, cheap meal but it's also a great source of fiber, and super versatile. Banana bread is always the perfect way to avoid wasting overripe bananas. Don't throw them away--use them to make this super satisfying snack that's good for any time of day.
5. Peanut Butter Blueberry Smoothie
If you're in the mood for something that won't pull at your purse strings and tastes amazing, smoothies are a great go-to. Throw in some blueberries, spinach/kale, peanut butter, and some almond milk to make this smoothie everything you've ever dreamed of. Take your smoothie out for a walk to show everyone how healthy you are, they'll never guess that it costs less than dollar to put together.