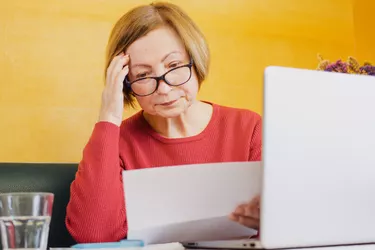 Ah…the golden years. No more stomping off to work numerous days a week. Your time is your own. But, of course, you'll still have bills to pay, and there will be some unexpected expenses as well.
AARP suggests that you'll need to replace about 80 percent of your current income when you stop working. You'll save on gasoline and commuting and work attire, and you won't be paying into Social Security and Medicare anymore. But the flip side is that there will be some unexpected retirement expenses and some financial obligations that will probably increase.
Of course, healthcare and health insurance are going to take a bigger bite of your budget. Everyone anticipates that. But you can expect other retirement costs to hike up as well, some simply because you have a bit more time on your hands.
Raising kids costs a good bit of money, and there's no guarantee that those expenditures are going to screech to a halt when they graduate from college.
About That Time on Your Hands
What do you plan to do with your days when you no longer have to report to work? Whatever it is, it will likely bite into some of your retirement budget. You weren't spending money on these things before – or at least you weren't spending as much on these out of pocket costs because you didn't have as much time to pursue them.
Even beginning that long-awaited garden is going to require an outlay of cash for supplies, and then you'll need ongoing money to maintain it, money that you didn't have to spend before. And your budget will increase exponentially if your retirement plans include travel or visiting a new restaurant every weekend.
Your retirement plan probably included the prospect of retiring your mortgage. Almost 80 percent of those age 65 or older own their own homes, according to Charles Schwab. But that doesn't mean that your home will be there for you free of charge throughout your golden years. You should count on spending about 1 percent of your home's value each year for ongoing home repairs and maintenance. And that 1 percent doesn't address upgrades brought on by your increasing age rather than your home's years.
Keep in mind that a time might come when you'll be faced with installing things like wheelchair access or walk-in tubs. And the New York Life Insurance Company points out that you might even find that you have to relocate because you can't deal with all those staircases in your current home anymore. So you could find yourself faced with a rent payment or a new mortgage payment…not to mention the costs of moving. All unwelcome expenditures if they are not part of your financial planning.
The Consumer Financial Protection Bureau also points out that spending more time at home also means that you'll be running your utilities more…and that's still more dollars out of your nest egg that you might not have anticipated.
Raising kids costs a good bit of money, and there's no guarantee that those expenditures are going to screech to a halt when they graduate from college. Your adult children and other family members might still need help with financial crises large and small. You could find yourself biting into your retirement income to help them, which might not ever have been part of the plan when you imagined your financial situation.
And the IRS might have its hand out, too, depending on whether you expect your offspring to pay back any money you give them. You can only give away $16,000 per person per year as of 2022 without incurring a gift tax on your income taxes. And you're legally obligated to charge them a certain amount of interest if the money isn't a gift.
The unfortunate reality is that many scammers gleefully rub their hands together at the idea of people aging and maybe not being quite as quick on the draw as they were years ago. There's been a significant increase in financial fraud in recent years, and senior Americans are prime targets. They lose more than ​$3 billion​ a year to scammers, according to the National Council on Aging.
The NCOA warns that you should be on guard against unexpected phone calls that purportedly come from government agencies, including "Medicare." Any legitimate government agency will almost certainly reach out to you by snail mail first. They won't call you out of the blue.
And scam attempts aren't limited to the telephone. Cast a wary eye on emails and texts from unknown parties, too. Do ​not​ click on links. Don't respond. And whatever you do, don't give out any personal information. A healthy chunk of your retirement savings could be on the line.