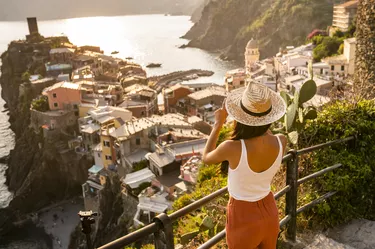 A travel club is a membership program that provides exclusive offers and members-only discounts on airfare, cruises, hotel rooms, resorts, car rentals and other travel-related expenses and arrangements in exchange for a fee. Travel clubs have been around for more than 60 years, and most of today's clubs aim to do even more for travelers than help them save money.
Joining a travel club is different from signing a timeshare agreement in which you are purchasing the use of vacation properties for a certain number of weeks annually and paying maintenance fees. A timeshare program may also be called a vacation club. Then again, a travel club can also be called a vacation club.
A "travel club," as defined here, is a travel-related membership with perks centering around travel-related discounts, services and amenities, rather than a contract for a timeshare property.
Explainer: Travel Club Basics
Planning a trip involves a lot of coordination, research and price comparison. That's one reason many people join a travel club: the convenience of choosing a pre-planned adventure that an expert has put together.
Travel can also be costly, especially when you aren't a seasoned navigator with expert insight and experience in the travel industry. Most travel clubs promise to make travel more affordable by providing members-only special discounts through the group.
But not all travel clubs are the same. Member benefits, services and pricing can vary widely.
Travel Club Benefits: Essential to Extravagant
While not all travel clubs are the same, they all offer some perks for paying members. Some groups focus on developing travel for individuals seeking a specific type of experience, while others center on particular populations, such as retired travelers, women-only trips or family-friendly groups. Yet a different kind of travel club offers expert-led travel with education and culturally focused experiences.
If you belong to a non-travel membership club, such as a warehouse club or nonprofit group, you may find that the organization uses its buying power to secure group travel discounts. Costco Travel and AARP Travel are large groups offering travel clubs as a perk included in their membership model. Groups like these offer discounts, easy booking, top destinations, curated trips, upfront pricing and expert advice – from an already-trusted source.
Travel + Leisure Magazine launched such a club in September 2021 for $9.95 per month, leveraging its reputation and expertise to offer preferred pricing, personalized concierge services and exclusive experiences.
Depending on your budget, appetite for travel and how exclusive and high-end you want your journeys to be, you can find a travel club that fits your travel style.
And then there are the travel clubs that take all the perks up a notch (or several notches), offering exclusive destinations only available to members, high-end amenities and dedicated concierge services. Exclusive Resorts, one of the most elite clubs, provides access to private villas and a personal concierge – and plans start at $175,000 for a 10-year membership.
Drawbacks of Travel Clubs
The potential cons of a travel club depend on how much you have at stake in the membership and how binding or flexible the contract is (if there is one).
If you are locked into an annual contract or plan, you'll want to read closely about what you get for your membership fee and the travel club's cancellation and refund policies. While many companies built in generous policies during the pandemic, you want to confirm what you are getting into from the start.
For clubs that charge a monthly membership fee, learn whether you can cancel at any time or if you are committed for a length of time.
Depending on the destination and time of year, you may find that you can book a getaway on your own through a travel booking platform for less. This potential drawback can sting less if you aren't heavily invested in a pricey travel club.
When considering a travel club or vacation club of any kind, it's good to go with an organization you trust and do your research if it's a company or small business you don't know. The Federal Trade Commission (FTC) has advice on avoiding falling prey to any potential travel-related scams.