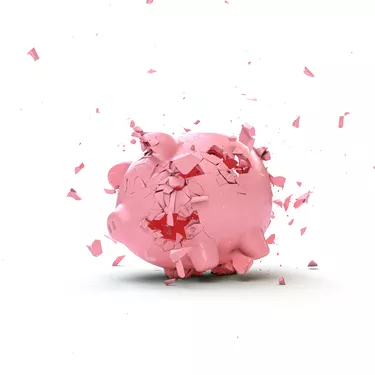 If you've researched travel deals, you've probably come across all-inclusive vacations that aim to give you a convenient and hassle-free trip experience at a set price. But while these vacations do include your accommodations, food and many amenities, you'll often find fine print where you have to pay for extras and sometimes even some basics.
Also, some all-inclusive vacations provide a luxury experience at a very premium price. To plan an affordable trip, you'll want to know what's included, account for extra costs and compare the total cost versus arranging a trip on your own.
What All-Inclusive Vacations Offer
All-inclusive vacations usually refer to resorts or cruises that quote a single price covering at least a room to stay in, food and drinks to enjoy and on-site activities and experiences to participate in. For example, an all-inclusive resort vacation in the Caribbean might include three gourmet meals a day plus access to pools, tennis courts and kayak rentals. Sometimes, you'll also have your flight and ground transportation included in the package.
Keep in mind that the specific benefits of an all-inclusive vacation will depend on the resort or cruise and can go far beyond the basics. The luxury Sandals resorts include room service, access to five-star meals at as many as 16 restaurants, off-site excursions to private islands, transportation to and from the airport and even weddings for longer stays.
To understand why an all-inclusive trip may not be cheaper, consider that there could be a lot not included in the quoted price. For example, your vacation package might not include the flight, transportation to and from the airport, Wi-Fi fees, resort fees, taxes or tips. If you want alcoholic drinks, those could come at an extra cost, especially for premium options. You might also need to pay for an upgraded dining plan if the included one doesn't fit your needs.
The resort or cruise might also have activities or entertainment that you have to pay for individually. For example, your all-inclusive package might just include a limited amount of resort credit for amenities like spa services and golfing on the property, so you'd need to charge the rest. Also, don't forget the money you might spend doing activities in the nearby area as well as the tips you pay at the resort or on the cruise ship.
Deciding If It's Worth It
All-inclusive vacation pricing depends on many factors, such as the time of year, resort, location and level of luxury. For example, you can find basic options for ​$100 to $200​ a night, and some of these lower-cost vacations can even include luxury features, like gourmet meals. On the other hand, a one-week stay at a premium Sandals resort – with all the perks – can add up to several thousands of dollars for a couple. However, various travel deals around the year can make these trips more affordable.
The variation in pricing means you'll need to carefully consider your budget and vacation timing as well as whether you'll take advantage of the amenities included in the price tag for the all-inclusive vacation. While choosing a premium resort might seem appealing, it might not be worth it if you don't plan to participate in most of the activities or eat simple foods. You'll also want to do some research to find out the cost of any extras and add them to the quoted price.
If the total cost seems beyond your budget, you might consider a do-it-yourself approach where you find and pay for transportation, accommodations, food and activities on your own. For example, you might get a discounted flight during the off-season months, stay at an Airbnb instead of a hotel and cook your own food to reduce costs. You might discover you can do all this, choose from plenty of activities and still save money versus taking an all-inclusive vacation.