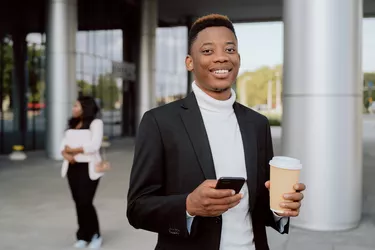 Especially during the pandemic, the desire to splurge on fun and nonessentials has become more tempting and prominent. Such purchases can include anything from expensive gadgets and new shoes you don't necessarily need to various entertainment subscriptions and spa days.
But unless you set aside fun money in your budget to account for these costs, you can end up overspending and have long-term effects from money management issues. Therefore, it's key to take a look at your finances to see how much fun you can afford.
To set aside some fun money, you'll need to make sure you have your monthly budget allocated properly.
Personal Finance Implications of Splurging
If you have the extra cash and can do it guilt-free, splurging on fun stuff might seem like a form of self-care and a reward for your hard work. On the other hand, when you spend too much fun money without planning, it can create stress that harms your mental health, leaves you with debt you can find hard to pay off and stops you from reaching your financial goals.
For example, if you feel tempted to splurge on Amazon purchases or fun nights out, you could end up overspending and charging a lot to your credit card. While this might not cause issues if you've got plenty of cash to pay off the bill quickly, you can otherwise end up with interest charges and the stress that comes with building up credit card debt. Over time, you can see your credit score negatively affected and face the various implications from that.
In addition, keep in mind that spending money on fun stuff and splurges takes away cash that could have otherwise gone toward helping you achieve important goals. For example, you might already have high-interest debt and could have used some of that money to pay it down. On the other hand, the money could go to a retirement account like an IRA, your regular savings account or a fund toward a home down payment
To set aside some fun money, you'll need to make sure you have your monthly budget allocated properly. While the budgeting strategy you use can depend on your other expenses and financial situation, you might start with the popular 50-20-30 rule.
This strategy allocates ​50 percent​ of your budget toward essentials (such as your housing, utilities, insurance, transportation, food and other mandatory expenses). Another ​20 percent​ would go toward your financial goals (such as building an emergency fund or becoming debt-free), and the ​30 percent​ remaining would be for nonessentials, such as fun stuff and splurges. For example, if your take-home pay is $4,000 monthly, you'd allocate $2,000 toward essentials, $800 toward financial goals and $1,200 toward discretionary spending.
With this budgeting method, a higher monthly income leads to more funds reserved for a little fun. But if your essentials are less than half your income, you may allocate more toward saving funds and making guilt-free purchases. Getting professional financial advice can help with deciding on the right allocation.
Finding Ways to Save Money
Whether your budget ends up having just a little fun money or a lot, you'll want to make sure you don't end up spending more than you have to on the purchases you want.
For example, you can always look for substitutions that are free or low cost. Instead of splurging on a big party at a top restaurant, you might consider having a potluck with your friends at your home or a local park. Instead of spending a lot on books and movies for entertainment, you can check with your local library for free media options.
When you do shop for nonessentials, it pays to do some price checking online as well as locate coupons and sales. However, beware of deals that require signing up for the store's credit card or spending a high minimum amount since both can tempt you to spend more than you planned. At the same time, keep in mind you can always look for side hustoes if you'd prefer more fun money.