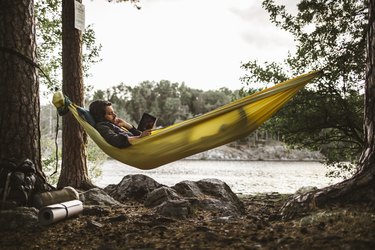 When some people hear wellness travel, they think about visiting a spa and eating lettuce. Others think about a gym or hiking. And although some of these activities can happen during wellness travel, it goes beyond traditional thought.
Embracing a healthy lifestyle while on the road helps in accentuating the travel experience. Wellness travel not only contributes to physical health but also to good mental health.
Who Wants Wellness Travel?
Some individuals consider wellness travel or travel tourism as an end unto itself. They specifically want to take a break and concentrate on a healthy lifestyle and are referred to as primary wellness travelers. Others just want to practice wellness while on sabbatical or experiencing burnout. They are simply taking a general vacation with health in mind.
Those who choose wellness as an end unto itself want an enriching experience. For them, it's a time to reflect and take on a healthier lifestyle. Best friends who share that same desire often travel together. It helps in sharing expenses if travel includes an Airbnb.
Deciding into which category you fall will help in planning your wellness travel plans.
Burnout contributes to an individual's attraction to wellness travel. It means a career break that goes beyond drinking Mai Tais on the beach. Even taking advantage of solo travel to concentrate on one's own wellness before starting a new job is a temptation that's hard to beat.
Wellness travel is an opportunity to focus on self-health and mindfulness outside of everyday distractions. You'll be in an atmosphere that allows for introspection and possibly a fresh perspective on your life. Consider wellness travel in the new year.
There are several types of wellness travel whereby you keep your health in mind.
A wellness vacation is usually planned by the traveler, who researches and chooses healthy destinations. The individual determines where they want to go and exactly what they do when they arrive. They're on their own schedule.
There are also wellness resorts, which are facilities with amenities and hospitality services available with the purpose of providing healthy activities and meals.
A resort is sometimes confused with a wellness retreat, but there are differences. A retreat is guided with a set schedule. It usually offers classes and other health-conscious programs.
Medical wellness travel consists of multi-day retreats. Medical professionals run them. They are geared toward preventative, proactive care. They are usually designed for stress management, sleep disorders, etc.
Wellness Travel Destinations
New York City isn't necessarily a wellness destination, but an individual could choose only to eat healthy foods and participate in healthy activities while there. However, someone who wants to concentrate on wellness probably wouldn't choose this destination. But going to Jordan and floating in the Dead Sea, which is said to be great for skin, may give you a feeling of renewal.
A trip to Indonesia for yoga in Jakarta or Bali is an option that may help open your chakra. Try a bike tour if you want your first time to have more action. You can choose one where you stay in or place or bike from point to point.
Finding wellness in a U.S. national park is also an option.
Traveling for Wellness Trip Costs
All this wellness is going to cost. Wellness travel, be it a world trip or local is big business, and it's growing. There's even an association for destinations in which you can participate.
If staying closer to home is more your style, there's one trip that you should move to your bucket list. The Bryce & Zion Bike tour in Utah for $3,599 may be just your style.
And finally, don't forget spas as they're great for peace of mind relaxing. Sedona, Arizona, is the mecca for these, which range from $237 per night to $933 per night.