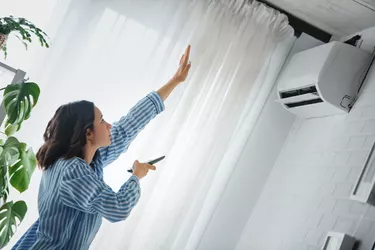 Whether you live in the frigid Northeast, the hot Southwest or somewhere nicely in between, you'll almost certainly have to rely on your heat pump, furnace or air conditioning system at some point during the year. The U.S. Department of Energy strongly recommends ongoing maintenance of heating and cooling units.
You're basically paying for prevention and peace of mind if you buy a heating and cooling service plan. This can be well worth the expense if your HVAC unit is older so it will most likely require frequent, costly repairs if you don't invest in steady maintenance. But it might not be worth the paper your contract is printed on if something goes wrong anyway.
Heating and cooling service plans are not one-size-fits-all, and they're promoted and sold by different names: preventative maintenance plans, maintenance agreements, service contracts or service plans. The catch is that they don't all cover the same things.
Some simply offer discounts on labor and parts, and others may only pay for minor repairs. You're typically entitled to two routine service calls per year scheduled on the brink of seasonal changes, such as before winter and summer. These calls might involve checking to make sure everything is working as it should and a general tune-up. The tune-up should include connection checks, as well as any lubrication and calibration that's necessary.
Is a Plan Worth the Cost?
You have two choices if you own your own home: You can pay a contractor by the visit to make sure everything is in working order or in the event of an emergency, or you can buy a service plan.
You'll probably find that the yearly plan fee is less than paying someone to come to your home to repair your heating and cooling systems each time they falter, and the whole idea behind a maintenance plan is to help them last longer and prevent them from faltering in the first place. How many times a year does your older equipment require professional help or maintenance? You might well find that the annual tab runs a good bit higher than that service plan. And don't forget to include the increase in your power bills, because old equipment tends to consume more, particularly if it's not in prime condition.
You actually have a third choice if you have older equipment: You can just buy a new HVAC system. Compare the cost of this option versus years of annual quotes you've received on service plans. Of course, you'll want to compare those service plans. Don't just look at the quoted prices. Make sure they're offering the same services. The cost of a comprehensive plan might run ​$400 or more a year​, which seems hefty when compared to another company that quotes a ​$100 price tag,​ but that $100 might just cover rudimentary services.
The Pros and Cons of Service Plans
Paying for a service plan and regular, routine maintenance checkups will most likely extend the life of your heating and cooling equipment if you're not in a financial position or don't want to replace the systems. It can increase the lifespan of new equipment as well. Regular checkups can identify potential problems before they become full-blown catastrophes.
But your plan generally won't cover every eventuality. Your membership fee might simply cover a check-up or tune-up, so you'll also have to come out of pocket to replace or repair components of your equipment that are found to be lacking. Some plans don't cover pricier maintenance, such as replacing compressors or capacitors, or extra equipment, such as water heaters.
As for emergency services on a sub-freezing morning, you might find that having a service plan won't give you any priority, particularly on a weekend, holiday or times of extreme weather when services are in demand. It may only cover visits during regular business hours. The provider doesn't want to pay overtime to deal with services that are discounted. At best, you might be charged a holiday rate.