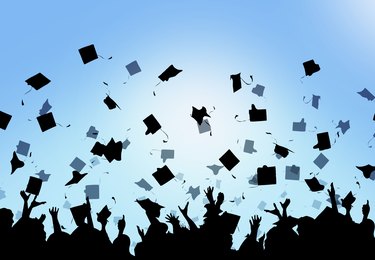 An MBA is no small expense. In fact, total MBA tuition can exceed ​$200,000​, compared to an average annual tuition of ​$38,628​ across all ​two-year​ graduate degree program types. But MBA graduates can position themselves for a six-figure income, making it worth it in some cases.
Before you enroll in an MBA program, it's important to note that your earning prospects increase depending on the school. U.S. News & World Report gathered salary data from a variety of MBA programs. Overall, graduates from ​2020​ MBA programs across all schools participating in the survey earned ​$101,034​, plus bonuses, but the full range was ​$52,338-$176,083​.
Here are the ​top 10​ average MBA graduate salaries by graduating school. Keep in mind, though, that the cost of the MBA could be higher than what you'd pay at one of the schools with starting salaries on the lower end of the spectrum.
​Stanford University​: $176,083
​New York University​: $175,148
​Dartmouth College​: $173,882
​Northwestern University​: $173,057
​University of Chicago​: $172,683
​Cornell University​: $172,254
​Harvard University​: $171,785
​Columbia University​: $171,436
​University of Virginia​: $169,190
​Duke University​: $167,134
It's important to note that just having an MBA won't automatically land you a six-figure job.
Having an MBA is only the first part of the equation. Yes, management salaries can be higher if you have an MBA, but you'll probably find the best ROI in executive pay. So if you plan to join a company as CEO or leverage your degree into creating a business of your own, you could find that your earnings are at their highest.
With an MBA, you'll likely need to choose a specialization. Before you start looking for a school, first research the job requirements for your dream career and see if preference will be given to MBA degree holders.
MBA Specialization Options
Some degree programs only give one option for MBA students. But others will offer specialization options. Here are some MBA specializations that are likely to position you for attaining a higher salary.
​General management​: This will be the only MBA option at some schools, including Harvard Business School. If you aren't yet sure of your future career choices, this could give you the versatility you need.
​Finance​: With a finance MBA, you could pursue a career as an executive in banking or go into financial consulting. You'd also then qualify for chief financial officer positions at a variety of businesses.
​Technology​: Technology professionals are always in demand. An MBA in technology can position you to take over as head of IT for a company or work in technology consulting.
​Management consulting​: With an MBA, you'll have a level of expertise that's in demand. You can work as a management consultant on a freelance basis, moving from company to company, or open your own consulting firm and build a client base.
​Marketing​: Businesses are always in need of marketing expertise. By specializing in marketing, your MBA will qualify you for jobs like chief marketing officer or chief brand officer.
It's important to note that just having an MBA won't automatically land you a six-figure job. Some of the executives earning six figures right out of school already had business experience that complemented the MBA and helped them land a job. Before you invest the money, make sure it's a fit for your career path, especially if you've already worked in a management trainee program or leadership role that could help you land a position anyway.
There are instances, though, where the cost might not be as draining on your bank account. Some businesses offer tuition reimbursement for employees willing to pursue an MBA degree. If you're relying on loans to pay for your tuition, also factor the cost of interest and fees into the cost of the degree.
An MBA can be a great investment in your future, but only if it's the right fit for your planned career. It's ideal for those who want to work in business leadership, so you'll also need solid management skills to make sure that once you have the degree and your first job, you're meeting the expectations of the job.