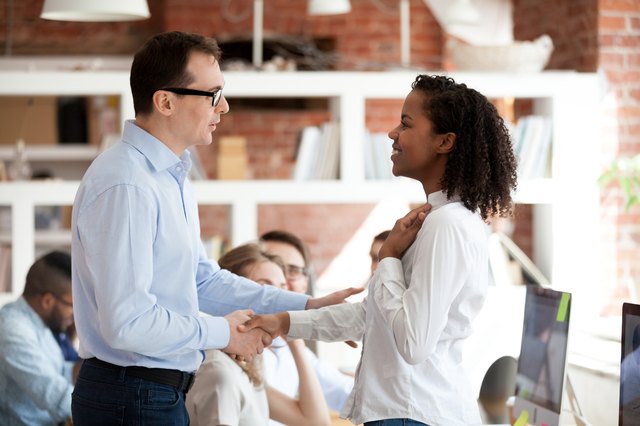 credit: fizkes/iStock/GettyImages
A new job can be an opportunity in a million different ways: new first impressions, new daily routine, new chances to make your life better. Those dreams might come screeching to a halt before you've even accepted the offer, though. After you've worked so hard to get to this point, some employers insist on a salary that's linked to your last one.
Incremental pay raises can keep you down if you started with a low or discriminatory salary. It doesn't have to be that way forever, though, and in more and more places, that's no longer the case. This week, Illinois became the 19th state to ban employer questions about previous salaries in job interviews. "Under the measure, prospective employees can self-disclose a previous wage and negotiate wages," writes NPR Illinois reporter Daisy Contreras, "but a final salary can only be determined by skill or seniority."
This is one of the best ways a company can tackle its own wage gaps, which can hobble earnings for gender and racial minorities, even if individuals occasionally beat the system. Last year, the Institute for Women's Policy Research found that across the United States, women's wages are stalling or declining. Not being able to leapfrog into better income brackets is a huge part of that. Even a childless white woman only catches up to a man's annual salary in an equal role until at least four months into the following year. The stats are far worse for women of color.
Check out this chart from the American Association of University Women to see where your state and, in some cases, metropolitan region land. And no matter what, before you accept that offer, make sure it's fully worth it.