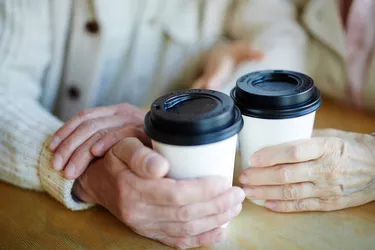 Since Social Security retirement benefits are not always enough to make ends meet, retirees often supplement their benefits with income from various sources, including investments, pensions and part-time jobs. CNN Money suggests you'll need 70 percent of your pre-retirement salary to live comfortably during your retirement years.
Income Statistics
According to a 2014 Forbes article, married couples over age 65 have a median yearly income of $44,718. Forbes reports that individuals 65 and older have a median annual income of $25,757. The calculation includes all sources of income, including government assistance, disability, Social Security, pensions, IRAs or 401(k) plans.
Social Security Earnings
Social Security provides 36.7 percent of income for Americans age 65 and over, according to Forbes. ABC News reports that the average retired worker in 2014 received $1,294 per month in Social Security earnings, while the average couple received $2,111. The benefit amount varies depending on the amount paid in and the age of retirement. In 2015, Social Security recipients received a 1.7 percent increase due to a cost of living adjustment. The Kiplinger website reports that the maximum Social Security retirement benefit amount is $2,663 per month in 2015.