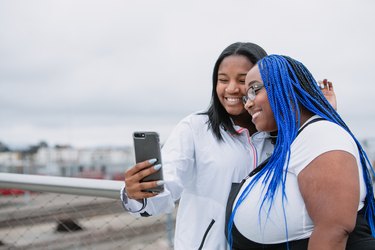 We live on our phones, and not just for the boring stuff. Games probably take up just as much space on your mobile device as productivity apps. Until now (at least on the iPhone), they've been pretty siloed, money-wise.
But sharp-eyed Apple-watchers at MacRumors spotted a change to the App Store's review guidelines this week. These are the measures developers have to follow if their products can appear on offer. Previously, giving someone else an in-app purchase (think extra lives, accessories, or tokens, although that's hardly the full scope of things) had been off the table. Now this language appears on Apple's website: "Apps may enable gifting of items that are eligible for in-app purchase to others. Such gifts may only be refunded to the original purchaser and may not be exchanged."
The Verge points out that we don't know how this will be implemented yet, especially on the consumer side. In-app purchases are a big money-maker for software developers; they're what support so-called "freemium" apps that are free to use but offer useful extras for sale. Yet the in-app purchasing model may be getting some competition from — you guessed it — in-app advertising.
Apple itself has had a rough year, with sluggish iPhone sales, multiple consumer lawsuits, and an ongoing suspicion of the Apple ecosystem overall. But when the gifting feature does show up in your apps, take care that you use it wisely. Buying things for other people can feel nice — just be sure you're doing it for the right reasons.