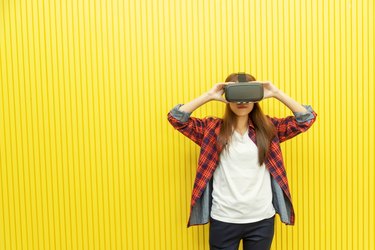 Great news: It's the first day of your new job! Deflating news: You have to spend the whole day in HR training sessions. Everybody has to make it through onboarding — but it doesn't actually have to be a drag.
Consultant Heidi Lynne Kurter has a solution for deathly dull all-day mandatory policy sessions: Make them fun. It's actually more than a glib response. By turning the onboarding process into a game, you can engage employees new and established and help them actually retain the accompanying infodump.
"Traditional onboarding methods kept new employees passive, making the transition into their jobs challenging," Kurter writes for Forbes. "A gamified approach allows the new hire to feel a sense of independence and support as they work on tasks and learn new skills to prepare for their position."
Specifically, Kurter looks to video games as a model. "Employees typically use pockets of time during their workday to check social media or browse the internet," she writes, noting that this can take up more than an hour and a half each day. One company "created a competitive learning environment making employees eager to stay up to date on required trainings with the use of leaderboards, missions and individual rankings."
We already know that gamification is a super effective tool for paying down debt (no joke). If HR departments can find ways to consistently reinforce and reward participation in the onboarding process, we all might have a shot at the office culture of our dreams.