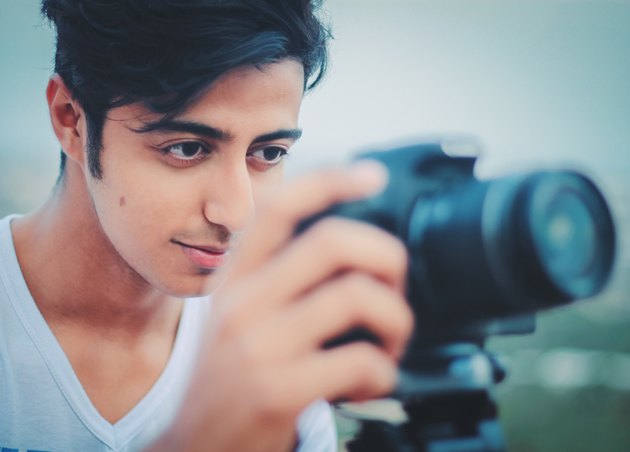 There's no such thing as a bad time for a digital tune-up. One thing we all have to roll with when it comes to social media and careers is that we all should be thinking about branding. With that comes one major question: When was the last time you updated your headshot?
Professional portraits used to be reserved largely for performers and family albums, but with high-quality cameras becoming both universal and cheap, the barriers to getting a good headshot are far lower. Alyse Kalish writes for The Muse about a college career center that offered students a free photoshoot. It turned out to be one of Kalish's best investments.
"I can point to countless social media profiles I've come across that featured blurry or inappropriate profile pictures (or worse, gasp, no photo at all!)," she says, "and this affected whether or not I wanted to reach out and collaborate with them."
You don't need a friend with lighting rigs and a DSLR, although that certainly doesn't hurt. A decent smartphone with in-camera editing should do the trick. Find a neutral background and have another person, especially one you know has a good eye, take a selection of shots. (You want to avoid selfies if you possibly can for professional headshots.) There are all kinds of free tutorials out there on things like composition and methods — even National Geographic has some easy tips for photographers.
That said, you don't need to get too caught up in the details. Once you've captured a portrait that you'd want to put on LinkedIn, your personal website, or an event program, you won't have to think about it until you're ready for a new one.