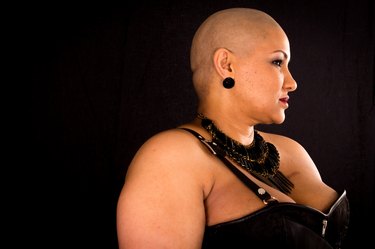 Cancer at any age is an overwhelming experience. To survive it in childhood can upend your life in ways you may never see coming. Childhood cancer survivors are well acquainted with physical checkups, but new research suggests that they need financial checkups even decades out from diagnosis.
Experts at St. Jude Children's Research Hospital in Memphis, Tennessee, followed nearly 3,000 long-term pediatric cancer survivors, ranging in age from 18 to 65. Nearly two-thirds of those survivors said they experience one or more of three major financial troubles: financial status affected by childhood cancer, worries about paying for health care, and not seeking out care because of finances.
Avoidant behaviors can compound chronic or manageable health conditions, which can snowball into medical debt by the time the patient does seek care. Not only that, but surviving cancer in childhood can severely impact a person's financial ability to seek out job training and opportunities later in life.
This isn't limited to children: In July, researchers at the University of Michigan at Ann Arbor released a study about the financial toxicity of cancer treatment in the United States. Significant numbers of adult cancer patients indicated that they wanted to talk more with health professionals about the financial side of treatment, but were never given the opportunity. The report also contains data on adults who cut down on food to fund cancer treatment, even when they have health insurance.
If you've survived pediatric cancer or if someone you love has, it is not weird or shameful to deal with financial issues as an adult. Both professionals and people in your life are available to help you figure out where to go from here.