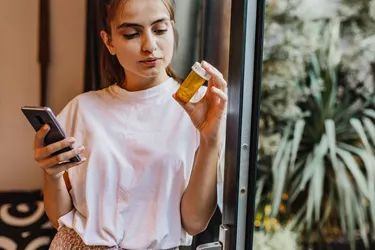 The cost of prescription drugs without insurance is a source of immense stress for many Americans. As prescription drug prices continue to increase, knowing the cost of prescription drugs without insurance before purchase can help many people when budgeting their finances.
The Rise in Prescription Prices
AARP Public Policy Institute found that ​260​ brand name prescription drugs increased in price by ​2.9 percent​ in 2020. This is more than twice the general inflation rate of ​1.3 percent​. The rate of increase has slowed ​since 2014​, which saw double digits; however, it's unclear how long or if this trend will continue since the drop was not influenced by a change in legislation. Despite the drop, older Americans who use a single brand name medication on a chronic basis have spent, on average, more than ​$6,600 in 2020​.
Older Americans who take ​4.7​ prescription drugs a month spent, on average, spent more than ​$31,000​ ​in 2020​, which exceeds the median annual income of Medicare beneficiaries (​around $29,000​). These spending increases affect nearly everyone, including the uninsured or underinsured. Those with private health insurance will see higher premiums in their coverage and an increase in cost-sharing. Those who are uninsured or underinsured tend to get hit the hardest, though, since they may be left with no choice but to pay the sticker price or forego the medications they need.
The Cost of Prescription Drugs Without Insurance
The cost of prescription drugs without insurance varies widely depending on the type of drug and whether it's generic or brand name. Typically, generic prescription drugs are cheaper than brand name prescriptions; however, not all brand-name drugs have a generic alternative.
Online services are available to find prescription prices without insurance sorted by pharmacy, but this question can usually be answered with a quick online search. When searching for your prescription drug online, take note of whether it's a brand-name or a generic drug. If you are searching the brand name, try searching for the generic alternative as well, since it's often cheaper.
Prescriptions Cheaper Without Insurance
In some cases, you may find that certain prescriptions are cheaper without insurance. This is because of kickbacks (also known as "claw backs") in the pharmaceutical industry.
When the pharmacy benefits manager – the middleman who streamlines the supply chain between pharmacies, insurance companies and drug manufacturers – chooses a drug, drug manufacturers may offer a claw back, so the pharmacy benefits manager picks the name-brand. With a claw back, the prescription price artificially increases to accommodate the pharmacy benefits manager's cut.
Purchasing Medication Without Insurance
Purchasing medication without insurance can be difficult. Fortunately, there are some ways you can cut the cost; the simplest way you can cut costs is to ask your doctor if there is a generic version or related generic treatments that may be more affordable for you. However, sometimes the generic version is still too high or may even be unavailable.
Your pharmacy may have store loyalty or discount drug programs that can help alleviate cost; you may also be able to find bulk discounts through mail-order options or ask about rebates on certain drugs. Contact your local state insurance commissioner's office to see if you are eligible for state drug assistance programs – you can typically find more information on the state's site or by calling to speak with a representative.