College students are in an interesting position when it comes to car insurance. They've exceeded their earlier teenage years, when insurers penalize them for being new drivers on the road. However, they're still considered higher risk than older adults. But there are ways college-age students can get affordable rates on auto insurance if they know how to shop around.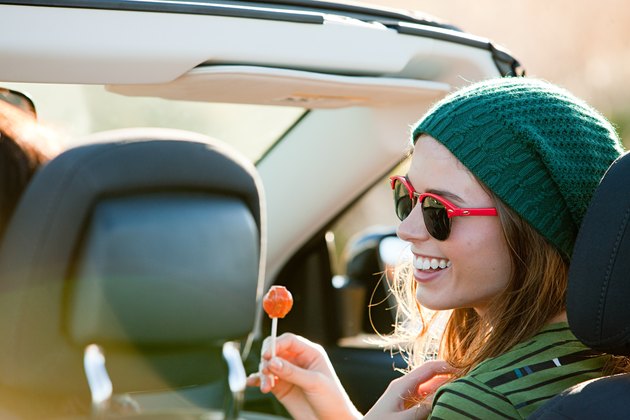 Car Insurance for College Students
You may not realize it, but when an insurer asks where you'll be driving, that information influences your rates. The distance of your commute to your campus, as well as the area your car will be parked each night, will affect the premiums you pay. If you're living in an off-campus apartment with a high-crime rate, for instance, your insurer realizes the risks of your car being burglarized or stolen are higher than if, say, you're attending community college and parking your car at your parents' house in the suburbs each night.
The town itself can make a difference, as well. Insurers are all too aware of high-crime areas of the U.S. and adjust rates accordingly. Rates are higher in New York and New Jersey than any other state. But if your college is located in Idaho or Maine, you may be in luck, since premiums are lower in these states.
Lower Rates for Good Grades
There are plenty of good reasons to study hard in college. One of those reasons is that you could be eligible for discounts on your auto insurance. Some companies offer special rates for what it labels "good students." Although this can differ from one provider to another, you'll generally need to have a 3.0 grade-point average or above, be younger than 24 or 25 years of age and be enrolled full-time in school.
To maintain your discount, you'll need to provide proof of your GPA at the time of your policy renewal. Also, if you're attending college in another state and will be leaving your car at home when you leave, you could qualify for a resident student discount. Nationwide and Travelers are among the major insurance companies offering good student discounts to those in college.
Lower Rates by Car Model
If you want to save money while in college, it may mean trading in your sports car for something similar to what your parents drive. Family-friendly vehicles like the Mazda CX-5 and the Volkswagen Golf are toward the top of many "least expensive to insure" lists. But these vehicles will also cost you more in gas. If you'll be driving long distances to get to school more than a couple of times each year, it can actually be more cost effective to look for a vehicle that gets better gas mileage.
Sedans like the Kia Optima and the Volkswagen Jetta will stretch your gas dollar further while also keeping insurance premiums low. The value of your vehicle also comes into play, so opting for a used model versus a brand-new one can help you save money.
Lower Rates for Good Behavior
Of course, one of the best ways to keep your car insurance low, no matter your age, is to avoid having accidents. With young drivers, that isn't always easy, though. Programs like State Farm's Steer Clear Driver Discount Program help drivers stay safe through programs that teach them better driving habits.
When you sign up for insurance, the company wants to know you're going to pay. If you have a low credit rating or no credit history whatsoever, you'll probably pay higher premiums. For this reason, if you can stay on your parents' policy as long as possible, you'll save money. In the meantime, make sure you're doing things to build credit so that once you're on your own, your premiums will stay low.
Companies That Offer Cheap Insurance for College Students
Sometimes it's all in the company you choose. Insurers that specifically cater to college students will likely be your best bet. State Farm and Farmers both top the list, thanks to the special discounts they give for good behavior. If you have a member of the military in your immediate family, you may also want to check out USAA's policies.
If you don't qualify for good student discounts or you just want to broaden your comparison, consider services like Progressive and GEICO. They search for the best rate from a variety of insurers and find the best deal. You don't have to commit to buy to get prices, so it can't hurt to shop these services during your search.