As higher-education costs continue to rise each year, many prospective students face a steep challenge in paying for this expense. Students and their families often struggle to pay for education costs, which may not be possible on their income alone. The U.S. government helps lighten the burden by offering financial aid programs, one of which is the Pell Grant.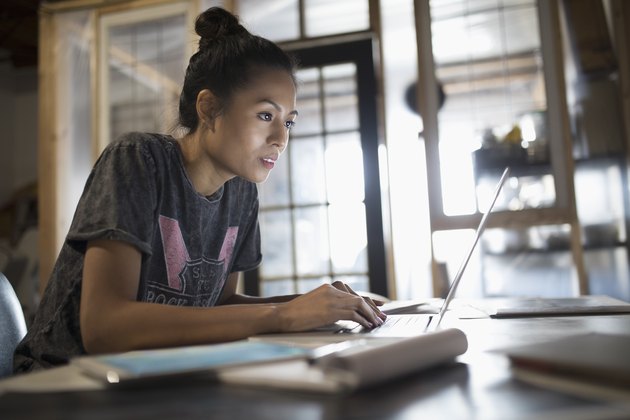 What's a Pell Grant?
Formerly called a Basic Educational Opportunity Grant (BEOG), a Pell Grant is a student financial-aid program that is funded by the U.S. Department of Education. This needs-based grant money typically helps undergraduate students from lower-income families, although it can sometimes benefit qualifying students who are enrolled in a teacher-certification curriculum. Unlike a student loan, a Pell Grant does not have to be repaid, except in certain instances such as when a change in a student's attendance status occurs, which includes withdrawing from a school entirely or moving from full-time hours to part-time enrollment.
What can Pell Grant Money be Used for?
Pell Grant money can be used for a number of educational costs, the largest of which is tuition and school fees. Students can also use the grant money to cover their living expenses, including room and board. School supplies, such as books, are covered as well as school-related transportation costs. If a student has dependents, Pell Grant money can also be used to pay child care and other dependent care costs.
What are the Requirements for a Pell Grant?
The U.S. Department of Education lists eligibility requirements for students to receive federal financial aid, including Pell Grants. Among these requirements, students must be a <st1:country-region w:st="on"><st1:place w:st="on">U.S. citizen or an eligible noncitizen with demonstrated financial need. Congress establishes this need based on a formula that evaluates a student's Expected Family Contribution (EFC), which the family reports on the Free Application for Federal Student Aid (FAFSA). The primary factor that determines a student's financial need is the student's and parents' combined income and assets. You can download or request a copy of the FAFSA by visiting FAFSA.ed.gov and following the prompts.
A student must earn a high school diploma, a General Educational Development (GED) certificate (or state equivalent) or complete a state-approved home-school program.
Although a student's acceptance to an undergraduate program is based on his high school academic standing, after he's enrolled in a college, university or career school, his Pell Grant is contingent on maintaining satisfactory academic progress. Each school sets the standard for its definition of "satisfactory academic progress," but typically a student must maintain the equivalent of a C grade-point average.
A student must sign the certification statement on the FAFSA that states he has not defaulted on a federal student loan and owes no balance on a federal student grant, and he must use Pell Grant money to pay for educational costs.
What is the Highest Pell Grant?
As of the 2018-2019 academic year (July 1, 2018 to June 30, 2019), the highest Pell Grant that a student can receive is $6,095. The grant amount can change annually, and all students do not receive the maximum amount. Each student's award is based on financial need, and a student can only receive Pell Grant money for the maximum equivalent of 12 semesters.