Bitcoin is accepted at a greater number of locations with each passing year. But if you have the digital currency, you may find it difficult to track down exactly where you can use it. It can be tempting to simply leave the money alone, since there is always the potential it could significantly rise in value over time. But once prices dip, many bitcoin owners begin to look for ways to offload their coins.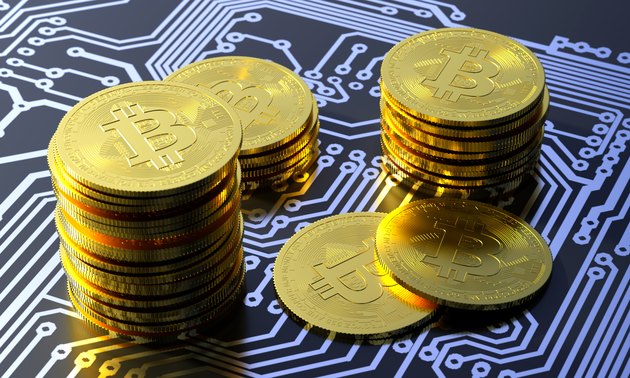 What Is Bitcoin?
Created in 2009, bitcoin is simply a digital form of currency. However, things get a little more complicated once it's explained that bitcoin, also known as cryptocurrency, does not use a financial institution as an intermediary. Instead, transfers are made on a peer-to-peer basis, which means you directly hand your coins over to the business or individual accepting them.
Of course, money can't be exchanged safely from Point A to Point B without some record of the exchange. This is where the ledger comes in. The ledger is essentially a log that records all transactions in a straightforward format. There is no identifying information logged with the transaction, only a wallet ID. Some governments have been considering the need to regulate cryptocurrency, since its private nature makes it the ideal tool for illegal activity.
Who Accepts Bitcoin Cash as Payment?
There are numerous merchants that now take bitcoin as payment, both online and brick-and-mortar. Currently thousands of merchants accept bitcoin, thanks to a recent move that allowed Bitpay merchants to easily accept the payment form. Some of the many popular online merchants accepting bitcoin include Newegg and eGifter. Many nonprofits also accept the payment method for charitable contributions.
Although you'll likely have more luck spending your digital coins online than in a store, there are some storefront options. You can order from Menufy and pay with bitcoin for food delivery from local restaurants that participate. REEDS Jewelers also accepts bitcoin at their stores across the Eastern half of the U.S. One way to unload a wallet full of coins quickly is to purchase a high-priced necklace or Pandora bracelet.
Can You Convert Bitcoin to Cash?
Perhaps the easiest way to spend your cryptocurrency is by first exchanging it for cash. You can then spend it anywhere you want. One of the most common transfer options is a bitcoin ATM. Going under various names, these machines are located across the globe. You will be limited as to how much you can take out each day with this option, however.
Many bitcoin owners choose to make the conversion online, though. There are several options, including Coinbase and CoinJar. You simply connect your bank account and sell your bitcoins, which will give you the cash you can then transfer and spend. Lastly, you can get a bitcoin debit card – a great option if you think you'll regularly have bitcoins to spend. BitPay and Bitcoin are among several popular debit card options.
Other Considerations
If you're merely looking to gather bitcoins and spend them on things you want, your money is in good hands. Although cryptocurrency isn't without its hacking risks, along with every financial institution, it is considered far safer than traditional financial services. However, it's important to make sure you rely on a bitcoin provider you can trust to keep your money safe.
As an investment vehicle, though, it might not be a wise idea to put your faith in bitcoin. It can be unreliable, especially now. It isn't unusual for bitcoin to fluctuate in price 30 percent over the course of one day. Even if bitcoin changes the way money is exchanged forever, the large number of people who are still confused about it makes it a less-than-wise investment at this time.