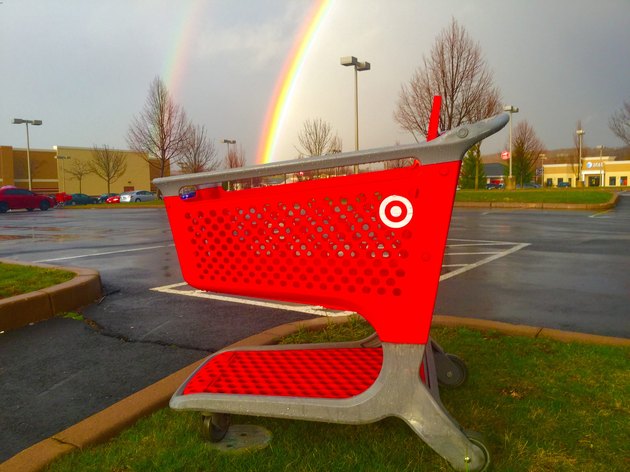 Target moves in mysterious ways. One minute, you're dutifully checking your list of five small household items, but by the time you leave, you've got a shopping cart with an entire apartment makeover inside. For those in select big cities who live without cars, Target is about to make your life a lot easier.
This week, Target announced that it would expand same-day delivery for in-store purchases from a small pilot in New York to nearly 60 stores in five cities. For a flat fee of $7, shoppers in San Francisco, Chicago, Boston, New York, and Washington, D.C., can leave their haul at checkout, choose a delivery window, and receive their items at home. (Large items such as furniture may add on a $25 handling fee.)
For everyone who doesn't live in those metro areas, you haven't been forgotten. Target also says it's extending free two-day shipping to thousands of additional items available online, as well as expanding its drive-through service Drive Up. In that, you just pull up to your local store and employees load your pre-chosen selections into your vehicle. Drive Up is already available in nearly 1,000 stores nationwide; you can choose the option through the Target app.
Home goods (and everything else Target sells) is becoming a much tighter market, with everyone from Walmart and Amazon to Bed Bath & Beyond trying to stay ahead of the curve. If that means no more awkward rides on public transit or overstuffed bags crammed into a rideshare, you might be the one who comes out on top.