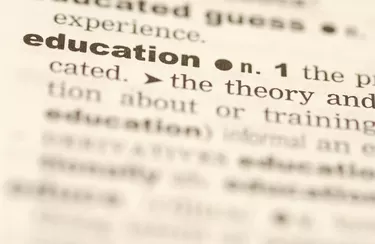 California unemployment insurance acts like a safety net for those who are unable to find work for extended periods of time or between jobs temporarily. If you are a veteran living in California who attends school using the GI bill, you can collect unemployment benefits if you are not active in the military.
GI Bill Definition
The GI bill was passed by the United States congress to encourage veterans returning from service to pursue a postsecondary education. California considers the GI bill a service benefit for educational training, not a grant that factors into the income calculation for unemployment insurance. The Code of Federal Regulations also specifies that training funds like the GI bill are not to be used when determining an unemployment insurance applicant's assistance need.
Service Status
To apply and collect unemployment insurance in California as a military veteran, you cannot currently be an active member of the military. According to the California Employment Development Department, unemployment insurance claimants must be inactive or on reserve status for the military. Also, national guardsmen are eligible for unemployment benefits because their pay for service is not used to calculate benefit amounts. If you are still an active member of the military, California considers you employed and your monthly pay as income.
Eligibility
Inactive or reserve military personnel can apply for unemployment insurance in California if they meet certain criteria specified by the state. Applicants must be available to work in the state, actively looking for work and physically able to work. If you are a soldier that cannot physically work because of injuries sustained in battle, you cannot apply for unemployment benefits. Veterans who cannot work must apply for military benefits from their local United States Veteran Affairs office.
Unemployment Dispersal
The California EDD bases the unemployment benefits you received upon the salary you earned each month as an active member of the military. To verify your monthly income, the EDD requires a copy of your DD214 form. The military mails your DD214 form to you when you are no longer an active service member. Weekly unemployment benefits range from $40 to $450. The amount you receive is based on your average military salary per month for the previous year.