There are many benefits to establishing a business credit profile that is separate from your personal credit profile.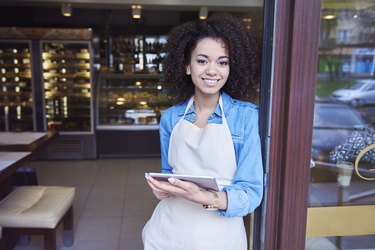 For instance, having a credit profile specifically for your business provides a clear separation between your personal and your business assets. It also means that none of your personal credit details are tied to your business credit inquiries, approvals or financing.
When it comes to financing, you can get better business financing terms and rates from banks and other lenders, and even larger loans, if you have established good business credit.
So how do you go about getting your business credit set up?
In order to establish business credit, you need to first create a credit profile with the credit bureaus so creditors and vendors can confirm your business information when you apply for financing or business with them.
Below are seven key steps to take to establish your business credit.
1. Start by incorporating your business
First things first, you will need to either form an LLC or a corporation in order for your business to be seen as separate entity. While sole proprietorships and partnerships are also business entities, these type of entities are considered to be the same as the individual who owns the business and so in order to have separate business credit, your business needs to be established as a corporation or LLC.
2. Get a Federal Employer Identification Number (FEIN)
A FEIN is another component that is used to identify your business as a separate entity. It purpose is very similar to your social security number but is specific to your business. It is a unique number used by the Internal Revenue Service to identify businesses operating in the United States. You need one to apply for any financing in your business name and also for tax purposes.
This just takes a few minutes and is free!
3. Open business bank accounts
Once you have your business entity set up and you have obtained your FEIN the next step is to open your business bank accounts. This is where your business transactions will take place and over time you will build up a (hopefully) positive transaction history. Having a business bank account also means that you can keep your business transactions separate from your personal transactions
Your current bank may offer a business option that's right for you, but shop around a bit.
4. Set up a dedicated business phone line
A business phone number allows creditors to find and reach you and also proves you own an actual business. Set up a dedicated business phone line in your registered business name and get it listed in the phone directories such as Google, Bing, Yelp etc.
5. Open a business credit profile with the three major business credit bureaus
Once the above steps have been completed, contact each of the three business credit bureaus to officially create a credit profile with them for your business. The three major credit bureaus that also manage business credit reporting are Experian, Equifax and Duns & Bradstreet.
6. Obtain a business credit account that reports to the credit bureaus
Now that you have your business credit profile in place you can apply for a business credit card or charge card using your FEIN. Your inquiry, approval, and credit history will be recorded in your business credit profile.
7. Pay your bills on time and in full where possible to build your business credit score
Your business credit score is also known as your Paydex score and is similar to the way your personal credit score functions. It is important that you pay your bills on time and don't max out your line of credit in order for you to maintain a good business credit score with the credit bureaus.