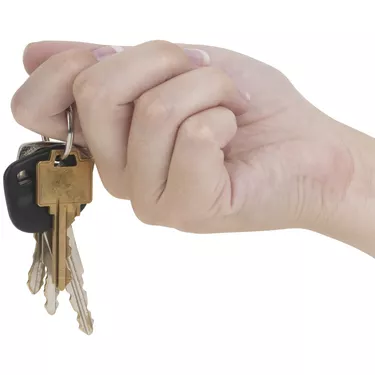 In Massachusetts, vehicle transactions between family members are exempt from sales tax. However, only transactions between parents and children, siblings and married couples qualify. There is no vehicle sales tax exemption for gifts from grandparents, aunts and uncles or cousins. You can charge the family member for the vehicle or give the vehicle as a gift.
Form MVU-26
To qualify for the family transaction vehicle sales tax exemption, you must fill out and submit Form MVU-26, or the "Affidavit in Support of a Claim for Exemption from Sales or Use Tax for a Motor Vehicle Transferred Within a Family." Form MVU-26 is available from any state-licensed insurance office or Massachusetts Registry of Motor Vehicles (RMV) office. A printable copy of the form is also available from the Massachusetts Department of Revenue website.
RMV-1 Application
The second form needed for a vehicle family transfer tax exemption is an RMV-1 application, or the "Application for Registration and Title." The application form is available at your local Massachusetts RMV office or you may print it online at the RMV website. The form must be stamped by your insurance agent once the vehicle is insured with a new policy in the name of the new owner.
Application Process
Once you have signed the RMV-1 application, you must bring the form in person to your local RMV office. You will also need to bring MVU-26 and the vehicle's title if the car was manufactured in 1980 or later. If the car you are giving or selling to a family member is new (and therefore has not been titled yet), you will need to bring the vehicle's bill of sale.
Sales Tax Exemption Process
Upon receiving your application, the Massachusetts RMV will award the family member a registration certificate, new plates and a registration decal. Registration and title fees will apply, but no sales tax will be due (taxes are otherwise due at this time). The new title will be send by mail within six to eight weeks. If the vehicle has a lien, the title will be sent to the creditor (usually a bank or credit union). The new vehicle owner has seven days from the time of initial registration to obtain a vehicle inspection sticker. Inspection offices are listed at the state's Massachusetts Vehicle Check website.