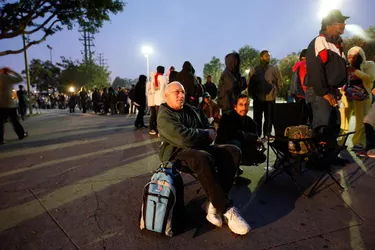 Insurance service is protection against loss. Companies that offer insurance service differ from each other in the types of products offered. Among the available insurance services are contracts to protect property such as houses, furnishings and vehicles against loss; for reimbursement of health care costs; and to provide death benefits to designated beneficiaries for life insurance policyholders. Insurance services may differ from region to region.
Economic Position
A report published by the American Bar Association states that financial services account for 5 percent of all jobs in the United States and makes up 8 percent of the nation's gross domestic product (GDP), the total value of all goods and services produced in the nation. In the U.S. economy, the financial services industry is made up not only of banks, credit unions and credit card companies, but what have traditionally been known as nondepository institutions within the industry -- brokerage firms, investment companies, pension funds and insurance companies.
Function
According to Stanley G. Eakins, author of the textbook, "Finance: Investments, Institutions, Management," the purpose of insurance is to transfer risk. Individuals and business owners would rather obtain security by paying insurance premiums as to risk self-insuring, or paying for losses without outside help. Because people are naturally risk-averse, insurance companies can offer services tailor-made to meet most insurance needs. Thus, insurance service consists of offering a range of policies to insure various types of risks.
Choices
The Insurance Information Institute states that consumers have many choices to meet their insurance needs. The consumer may choose to use the services of an insurance broker, who will do the shopping for them and compare plans. Or the consumer may choose to comparison shop on their own. Large insurers offer a number of services including policies for life insurance, homeowner's insurance, health insurance, auto and commercial insurance, among others. In addition, each state regulates insurance within its jurisdiction. Therefore, services offered in one state may vary from those available in other states.
Agents
Independent insurance agents, those that represent the products and services of multiple companies, may be in a position to offer a wider range of services than a captive agent, one who represents one particular firm. Furthermore, as pointed out by the Insurance Information Institute, the services of insurance companies differ as there is risk specialization within the industry. For example, some firms may sell only life insurance policies; others may specialize in auto insurance.