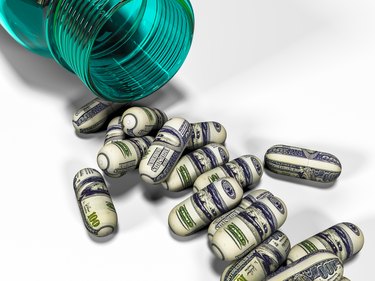 Whether you're covered by a group health insurance plan provided by your employer or a policy you purchased on the open market, you probably will have copayments -- flat fees you pay out-of-pocket for specific services like visits to the doctor's office. Most policies also have an annual deductible, a dollar amount you must pay for some procedures or services before the insurance company will make any payments. Some companies will count your copays toward satisfaction of the deductible, but most don't.
Your Health Insurance Costs
The best way to understand the relationship between your copays and deductibles is to understand the five main costs involved in health insurance coverage that determine how much you'll actually spend on health care.
Health Care Reform
The Affordable Care Act, also known as Obamacare, requires all insurance policies to include an annual out-of-pocket maximum. All copays are counted toward that amount, together with amounts paid for deductibles and coinsurance. This can mean saving hundreds of dollars a year for people with chronic conditions and who must regularly visit the doctor, or purchase medications, or both.
The law left it up to the insurance companies, however, to determine whether to count copays toward the annual deductible or not, and most do not.