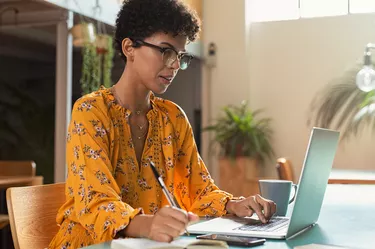 The recent COVID-19 pandemic has changed the financial landscape for many people, including filing for unemployment benefits. But unlike other financial hardships, which may become increasingly more difficult, filing for unemployment during the coronavirus outbreak is inclusive for a greater number of people who otherwise wouldn't qualify before the health crisis began. This process typically is now also easier and quicker to navigate, offering relief to many who find themselves without a job, including those who are on a leave of absence.
Coronavirus FFCRA and CARES Act
The federal response to COVID-19 includes new legislation that expands existing unemployment insurance benefits.
The Families First Coronavirus Response Act (FFCRA), signed into law by President Trump on March 18, 2020, gives state unemployment insurance agencies greater flexibility and offers additional funding to help the agencies respond to the inordinate financial needs of unemployed workers.
Leave of Absence/Furlough vs. Layoff
If you've been laid off from your job, this means that your employer ended your position. But if you're furloughed, this means that you're on a temporary leave of absence and will return to your job at some point.
Because of recent COVID-19 legislation, anyone who is on a leave of absence because of the coronavirus is eligible for unemployment insurance. This is in contrast to pre-coronavirus eligibility when some states may not provide unemployment benefits to furloughed workers.
Eligibility for Unemployment Insurance
Other than full-time workers and furloughed workers, who are on a leave of absence, these workers are also eligible for unemployment benefits under the COVID-19 legislation:
Part-time workers
Self-employed workers
Unemployed workers, if they are unable to work because of COVID-19
Recently hired workers who were supposed to start a new job but cannot because of COVID-19
Recipients of veteran or Social Security benefits
Workers whose jobs ended because they were deemed in "nonessential" sectors such as restaurants
Workers who had to leave their jobs to care for their children who could not attend school or other family members who could not be at a care facility
Applying for Unemployment Benefits
Begin by applying in the state where you worked. Although states are required to follow federal guidelines, each state administers its own unemployment insurance program and each state has some latitude in its requirements. This means that benefits will vary from state to state, even though unemployment insurance is a federal-state partnership program.
Visit DOL.gov and enter "how do I file for unemployment" in the search box and press "enter." When the page loads, click on this same question in the search results. When this page loads, scroll down to the U.S. map and click on your state to find the telephone number and website address to file your benefits request.
When Standard Unemployment Benefits End
The Pandemic Emergency Unemployment Compensation (PEUC) Program is included under the CARES Act. The PEUC allows states to extend their normal unemployment benefits for an additional 13 weeks beyond the time when benefits typically would end.
And even when workers come to the end of their extended PEUC 13-week benefits, they may still be eligible to continue receiving assistance through the Pandemic Unemployment Assistance (PUA) program. The PUA program gives workers a total of 39 weeks of unemployment assistance, retroactive to unemployment status as of Jan. 27, 2020, and ending on or before Dec. 31.