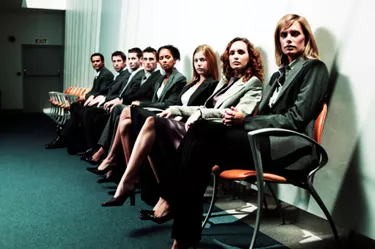 South Carolina allows citizens to access its criminal database through the South Carolina Law Enforcement Division. You can conduct a criminal background checks via SLED's Citizens Access to Criminal Histories online database. You can also request a criminal background check by mail. You need an exact match of the person's last name, first initial and birth date. Citizens can access criminal records including arrest and conviction information.
Criminal Backgound Check
Unlike a regular background check, a criminal background check is more thorough, providing not only personal information such as marriage and bankruptcy but also any information contained in a criminal records database. The extent of the criminal information provided varies by state. For instance, California only allows records that show convictions and not arrests. In contrast, South Carolina allows all criminal records considered public information, including arrests. Law enforcement officials have further access that includes dismissed charges and acquittals.
SLED CATCH
South Carolina Law Enforcement Division serves as the central repository for all criminal information searches. Its online database, SLED CATCH, provides information on a person's criminal history. When you apply for a job, particularly one that involves public service, your employer will most likely use SLED CATCH to dig into your personal background. The database offers criminal information from South Carolina only. SLED CATCH is a name-based system. Citizens and employers need an exact match of a person's last name, first initial and date of birth to access the system.
Procedure
You cam conduct a criminal background check by mail or online, although access by mail is limited to requests that require certification or notarization. SLED CATCH requires a $25 fee per name search. Mail requests require a business check, certified check, cashier's check or money order. Personal checks and cash are not accepted.
Insight
An employer must notify you whether he intends to conduct a criminal background check as a condition of your employment. Failing to properly notify you violates your rights under the Fair Credit Reporting Act. Unfortunately, SLED CATCH allows anyone to access the database, so the search is not limited to employer--employee relationships.