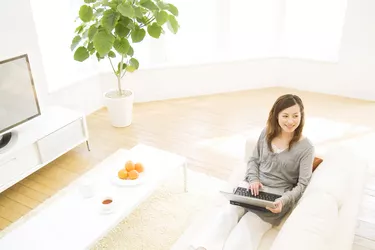 You may have heard of Primerica. You may even have an account with them or may have purchased one of their products in the past. If you have a Primerica policy, it's good to know how to check it on MyPrimerica, as the procedure has recently changed. If you don't yet have a Primerica account, learning more about the company will help you decide if you want to get involved with it.
Checking Your Policy on MyPrimerica
If you have a policy with Primerica, the procedure for checking it online has changed as of 2021. Per the MyPrimerica website, if you have not registered your account or if you have an account but have not logged on since May 24, 2021, you will need to register or re-register. To register as a life policy owner, locate your 10-digit life policy number on your policy documents or billing statement. To register as an investment account owner, you will need your investment account number. Once you have your Primerica login, you can examine your policy documents through the client portal.
If you don't have your policy number or need live assistance for other reasons, you can call the MyPrimerica phone number at 800-257-4725 in the U.S. or 800-387-7876 in Canada. You can provide identifying information to obtain your policy number and request copies of your policy documents. The Primerica contact page lists this as the contact number for all life insurance queries other than claims, for which the number is 888-893-9858. This page also provides a mailing address.
Primerica sells life insurance and other insurance and financial products through a multi-level marketing, or MLM, model. It is a publicly traded company and not a pyramid scheme; pyramid schemes are illegal.
However, while Primerica is a legitimate, law-abiding company, it's still important to understand how it does business and whether it's the right business model for you and for your insurance needs.
As far as life insurance goes, buying the right policy can make all the difference. Primerica offers just one kind of life insurance policy, a term life policy. If you are interested in term life, this might be a good choice for you. However, it's wise to consult with a financial adviser or an insurance professional before making a decision like this.
Primerica and Multi-Level Marketing
The U.S. Federal Trade Commission explains what multi-level marketing businesses are and how to spot an illegal pyramid scheme. If you join an MLM as a salesperson, you will be selling the product directly to consumers and can also recruit additional salespersons, who will then sell to consumers as well. This creates another level of marketing in which you get a portion of their sales commissions and create a passive revenue stream as you recruit more salespeople, and they recruit others in turn.
However, it rarely works out this way in practice. Most MLM participants are not able to recruit many others or quickly exhaust their immediate network without recruiting contacts that have other, wider, separate networks. While most people do not build up a sustainable income through MLM work, this business model is not illegal.
Pyramid schemes are a specific type of MLM that are illegal, and the FTC provides guidance on how to identify them. If you're looking at Primerica as an insurance provider rather than a potential business, they do provide legitimate policies, but their prices are quite high.