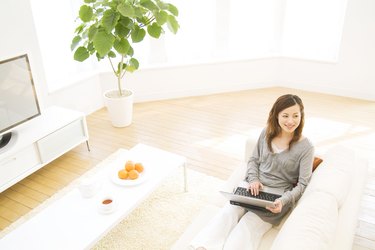 Primerica has multiple ways for its members to review their policy documents. The quickest way is online through the "My Life Insurance and Primerica DebtWatchers" section of the My Primerica website. This option has its limitations, however, so you may need to use another method to get the information you need.
Online Access Registration
If you haven't already done so, you need to register for online access to your policy on My Primerica. Click "New User Registration" and create a user name and password. Next, provide the necessary personal information including your name, email address, the last four digits of your Social Security number, your mother's maiden name, and your 10-digit policy number. This information must match what Primerica has on file for your account.
Navigating Online Access
Log in to the life insurance area to view the policy status as well as your coverage amounts, effective dates, beneficiaries and payment due dates. You can also print copies from the site. Online access is limited to these two activities, so you must contact a live person to make changes to your policy.
Contacting a Live Person
You have a couple of choices when it comes to reaching someone who can help you. One option is the Primerica financial advisor who sold you the policy. You can also contact Primerica customer service directly at 1-800-257-4725. Both will need your name, the last four of your social, your policy number and other identifying information to call up your account.
Email's Not an Option
Although you can get general information about Primerica's insurance by email, policyholders can't use it to get specifics about their accounts. While it may seem inconvenient, this practice serves as protection of both security and privacy. You can, however, ask Primerica to send your policy documents to you via email from your My Primerica access page. A customer service rep or your advisor can set that up.