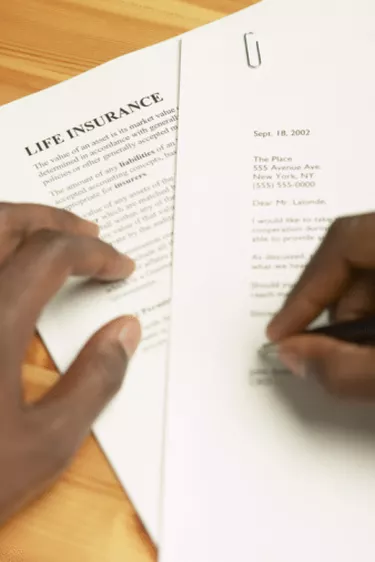 The Metropolitan Life Insurance Company, also known as MetLife, is a financial services company that sells financial products to individuals as well as businesses. An individual can establish a life insurance policy with MetLife. The MetLife website explains that the life insurance policy is a dividend-paying policy that builds cash value over time and guarantees the death benefit of the policy. Life insurance policies guarantee that loved ones will be taken care of financially when the individual passes away. Periodically checking the value of the policy is recommended so that the status and additional financial accumulation is known.
Step 1
Log on to the Internet and access the MetLife website. On the right side of the home page is a list of blue tabs that provide member assistance. Look through the choices to determine what option will work for obtaining the policy value information.
Step 2
Select the "Manage Your Account" tab in order to login and gain access to personal account information. The MetLife eService allows policy holders to access all of their account information including policy value, bill payments, and a complete overview of the entire life insurance policy. Members can search through the account information to find the information they need.
Step 3
Select the "Find a MetLife Office" tab to locate the nearest office. Going to a MetLife office will allow you to check on the value of the life insurance policy and have any other questions answered in person. Take the policy number and policy paperwork with you as a reference.
Step 4
Select the "Customer Service" tab in order to find the contact information for MetLife representatives. The MetLife employee will be able to answer your questions about the value of the life insurance policy over the phone. You will need to provide the policy number and potentially some personal information in order to prove that you own the policy.
Step 5
Review the life insurance policy as well as the value of the policy every few years in order to make sure that the policy is still meeting your needs. The MetLife eForm explains that policies can be adjusted at any time. Changing a life insurance policy is possible, but adequate research must be performed in advance to determine how much the policy premium will increase.