In the words of Gordon Gekko from the film "Wall Street," "Money never sleeps." But even Michael Douglas's greedy character knew that the stock market had limited hours. Today, the New York Stock Exchange operates from 9:30 a.m. to 4 p.m. Eastern Time, with no opening hours for the stock market on weekends or holidays.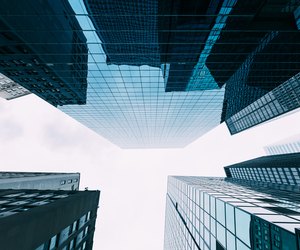 credit: Alexander Spatari/Moment/GettyImages
Bond Market Hours
Although you can initiate trades online or through a broker outside of stock market hours, the trades won't actually execute until opening bell on the next business day. The U.S. stock market operates from 9:30 a.m. to 4 p.m. Eastern Time on weekdays. There's also an after-hours trading period, during which stocks can be traded through the electronic exchanges, and those hours run from 4 p.m. to 8 p.m. Eastern Time.
There are also stock market holidays that affect your trading abilities. The NYSE, Nasdaq Stock Market and bond markets are all closed on the following holidays:
New Year's Day
Martin Luther King Jr. Day
President's Day
Good Friday
Memorial Day
Independence Day
Labor Day
Thanksgiving Day
Christmas Day
Bond markets also close at 2 p.m. on the Friday before Memorial Day. The NYSE and Nasdaq close at 1 p.m. on Christmas Eve, while the bond market closes at 2 p.m. The bond market also closes at 2 p.m. on New Year's Eve. Although the NYSE and Nasdaq are open on Columbus Day and Veterans Day, the bond markets are closed on those two days.
About After-Hours Trading
Except for stock market holidays, you'll also find you can trade until 8 p.m. each day through electronic exchanges, a practice called after-hours trading. After-hours trading began in the 1900s, with investors using the technology of the time to continue trading after the closing bell. Today's investors use electronic communication networks to execute trades on weeknights.
Aside from avoiding the stock market on weekends, you should be able to continue to trade on weekdays through a broker. Charles Schwab, Fidelity and TD Ameritrade are among the brokers that now offer after-hours trading.
About Pre-Market Trading
In addition to trading after bond market hours, you can also engage in something called pre-market trading between the hours of 8 a.m. and 9:30 a.m. every day the stock market is open. There are a limited number of direct-access brokers that start pre-market trading as early as 4 a.m., although there's little benefit to getting started that early.
Outside of stock market holidays, you'll typically find most early trading starts no earlier than 8 a.m. This type of trading is for only the most experienced traders, though, as it can be risky. Even though pre-market trading isn't a good indicator of market conditions, investors will often watch this activity to gauge the overall strength of the market.
Foreign Stock Exchange Hours
The U.S. isn't the only place for bonds trading. If you choose to invest internationally, you could find you're executing your trades overnight because international stock market hours indicate local time. The London Stock Exchange's bond market hours run from 8 a.m. to 4:30 p.m., while Euronext Paris opens at 9 a.m. and goes until 5:30 p.m. With the Swiss Exchange, you'll need to do your trades between 9 a.m. and 5:30 p.m. These exchanges don't take a lunch break.
Asian stock exchanges do build lunch breaks in, though. The Shanghai Stock Exchange's hours are 9:30 a.m. to 3 p.m., with a lunch break from 11:30 a.m. to 1 p.m. In Japan, the Tokyo Stock Exchange runs from 9 a.m. to 3 p.m., with a lunch break from 11:30 a.m. to 12:30 p.m. The Hong Kong Stock Exchange accepts trades from 9:30 a.m. to 4 p.m., with a lunch break from 12 p.m. to 1 p.m. As in America, you won't be able to trade on the stock market on weekends.