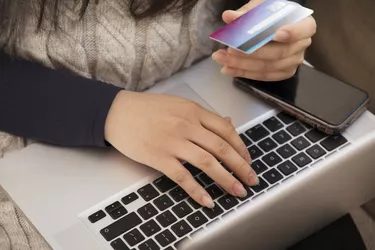 Globe Life Insurance Company started out as the Liberty National Life Insurance Company. It was founded in 1990 in Alabama as part of a fraternal order known as the Heralds of Liberty. It was later acquired by Torchmark Holdings, and in 2006, it was headquartered in McKinney, Texas.
Torchmark changed its business name to Global Life in 2019, and the Globe Life online pay customer service center, called an "eService Center," lists a number of underwriting companies. All of this can contribute to some confusion as to where, exactly, you should mail a check, who to make it out to or what phone number to call for help when you need to make a payment to Globe Life, especially if you've had your account for quite awhile.
Making a Globe Life Payment
You can make payments to any of the underwritten companies for Globe Life using their online pay center, or by automatic bank draft from a checking or savings account, also set up through the eService Center. If you're having trouble with the online payment option, you can call the central customer service number, either for help or to make a payment and arrange future payments to be automatically drafted.
Now, given the sheer number of underwriter companies, one may be asking, "What's the phone number for Globe Life Insurance?" and coming up with any number of options. This central Globe Life website's FAQ lists their customer service and phone payment number as 1-877-577-3860. Be ready to supply your name, phone number, address and policy number after navigating a phone tree to your underwriter before you'll be able to make a payment. This helpline is operational Monday through Friday, from 7:30 a.m. to 4:30 p.m. Central Standard Time.
Paying Globe Life by Mail
If you prefer the reassurance of traditional payment methods, you can pay using a paper check made out to "Globe Life and Accident Insurance." When submitting your check to Globe Life, you should send it with a copy of your statement.
Be sure that your policy number is written in the memo section. In addition, verify that your name and address are correct on the top of the check and that they match what's on file with Globe Life before sending in your Globe Life payment.
This check and statement should be mailed to the Globe Life insurance address as follows: Globe Life and Accident Insurance Company, PO BOX 653032, Dallas, TX 75265-3032.
Pros and Cons of Globe Life
Globe Life has some fairly mixed reviews, depending on where you look. Consumer Affairs places it at 3.75 stars out of 5, with 330 reviews, noting that the policy of paying one dollar for the first month and a 30-day money-back guarantee make it a tempting offer, especially when you don't need to undergo a medical exam to become insured. On the other hand, if you only pay one dollar for the first month and you can get that money back within that first month, it's not much of a guarantee on Globe Life's part.
Insurance For Final Expense, meanwhile, does not regard Globe Life's policies highly. They note that although the first month isn't expensive, the real payments start in the second month and increase each month thereafter. Coupled with the fact that Globe Life will terminate any policy immediately upon the insured turning 90 years old, the cost-effectiveness for older clients is questionable.