When buying a house using a home loan, you typically need funds to use as a down payment. Some loan programs allow the borrower to come in with a low down payment or none at all. Most lenders require funds used as a down payment to be seasoned, meaning the money has been in the borrower's account for a period of time, and not a recent loan or gift.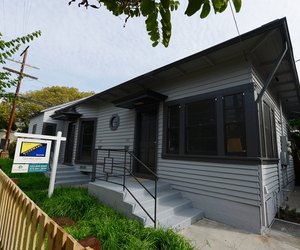 credit: Kevork Djansezian/Getty Images News/Getty Images
VA Loan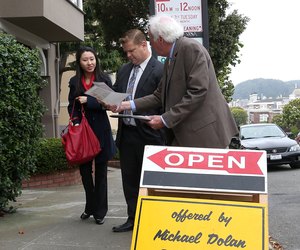 credit: Justin Sullivan/Getty Images News/Getty Images
A VA loan is a home loan guaranteed by the Department of Veterans Affairs. The guarantee makes it possible for qualifying buyers to purchase a home with no down payment. Those who qualify for VA loans include veterans, spouses of those missing in action, and unmarried spouses of veterans killed while in the service or who died later as result of a service injury. The Department of Veterans Affairs doesn't limit the price one can pay for a house; that is determined by the lender and borrower's credit. The department does limit how much it guarantees. The VA loan guarantees 25 percent of a VA loan, referred to as the "veteran's entitlement," providing the sale price of the property falls under the maximum for a VA loan, which varies by region. If the buyer chooses to buy a more expensive house, he may be required to put in an additional down payment.
Federal Housing Administration Loans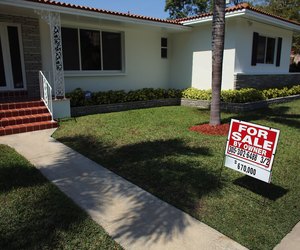 credit: Joe Raedle/Getty Images News/Getty Images
Federal Housing Administration loans are federally insured home loans. The FHA is part of the U.S. Department of Housing and Urban Development. By insuring home loans, the FHA makes them less risky for the lender, who is able to offer lower down payments. It is possible to obtain a FHA loan and pay just 3.5 percent of the purchase price as a down payment. For example, if you are paying $100,000 for a home, a 3.5 percent down payment is $3,500.
Conventional Loans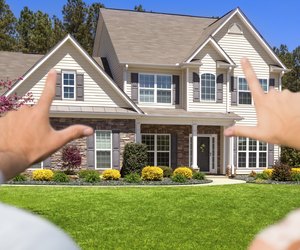 credit: Feverpitched/iStock/Getty Images
The down payment required in a conventional loan varies according to the loan package. A borrower with high credit scores has a better chance of obtaining a low down payment than one with low credit scores. Technically speaking, the conventional lender expects you to put 20 percent down when getting a home loan. For a $100,000 home, the borrower would need $20,000 for a down payment. But this does doesn't mean you can't get a conventional home loan for as little as 3 percent down. It means you will pay private mortgage insurance if you put less than 20 percent down.
Private Mortgage Insurance
Private mortgage insurance guarantees a portion of the loan that t the buyer did not make as a down payment in a conventional loan. The buyer pays for the PMI. The PMI insures the portion of the 20 percent down that the buyer did not put down. The buyer pays higher monthly payments to cover the PMI premiums. The federal Homeowner's Protection Act of 1998 gives buyers the right to request cancellation of the PMI when their equity reaches 20 percent of the home's value, after meeting certain conditions.