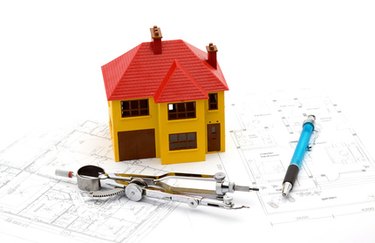 "Property value" refers to the fair market value of a given piece of property, though the actual price of the property may be higher or lower. Property value takes into account the size and location of the property, as well as any improvements on the land. People use property value when buying or selling property and when calculating property taxes.
Definition
Property values reflect the probable price of a given property at a given time. The actual sale price of a given piece of property may be higher or lower than the appraised value, depending on what information the buyer and seller have, how badly one or the other wants to buy or sell the property and any extras the seller throws in to entice the buyer.
Factors
Location, size and improvements factor most prominently into property values. The improvements factor can be further broken up into important categories; for example, the type, size and condition of any buildings on a piece of property can dramatically affect the property's value.
Appraising the Property
Professional appraisers working for different entities (real estate companies, tax-collecting departments) use the sales history and trends of similar properties in nearby areas to estimate the value of a given property, as well as interviews and tax histories.
Uses
Property values are important in real estate deals, and it is not uncommon for both the buyer and seller to go over the property tax history of a given property and hire independent professional appraisers. Property values also play an important role in areas with property tax, as owners are required to pay extra tax to local authorities depending on the estimated property value.